Posted: 02/07/19 by Your Office Space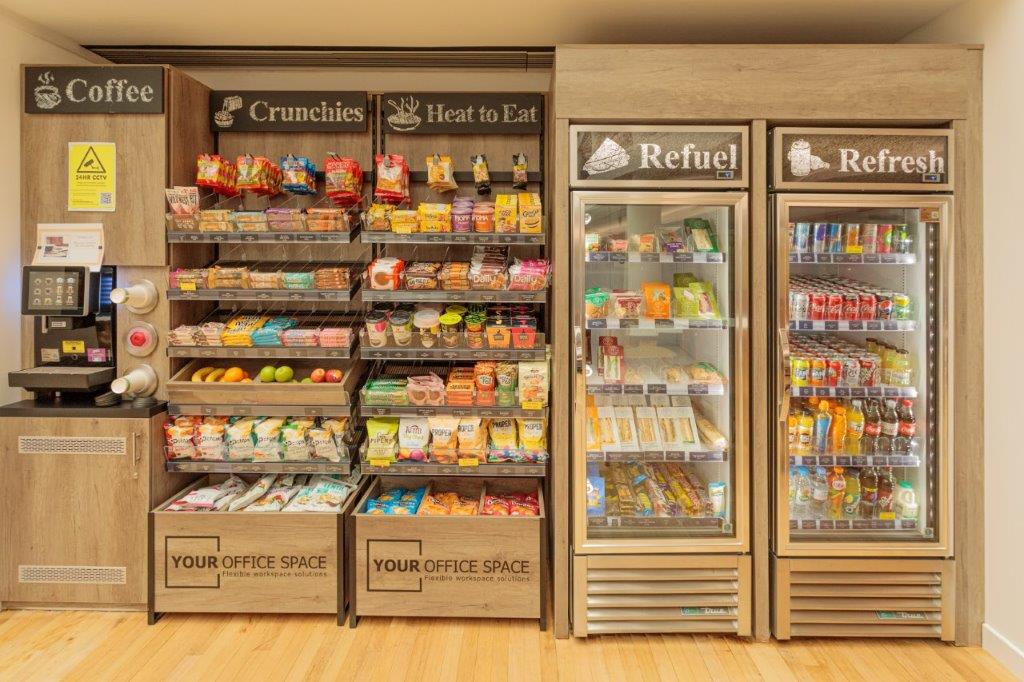 The Express Hub Café is now available to the general public at Your Office Space.
The recently refurbished Gloucester House on 399 Silbury Boulevard in Milton Keynes Central offers a state of the art self service check out, along with a variety of food and beverages to choose from.
Perfect for that last minute catch up or an impromptu meeting. Whatever the occasion, Your Office Space are delighted for you to experience their facilities.