Pathways 4 Recovery
We are delivery partners for the Pathways for Recovery Project. The support we provide to businesses through the Pathways for Recovery is part funded by the European Social Fund until 31 December 2023.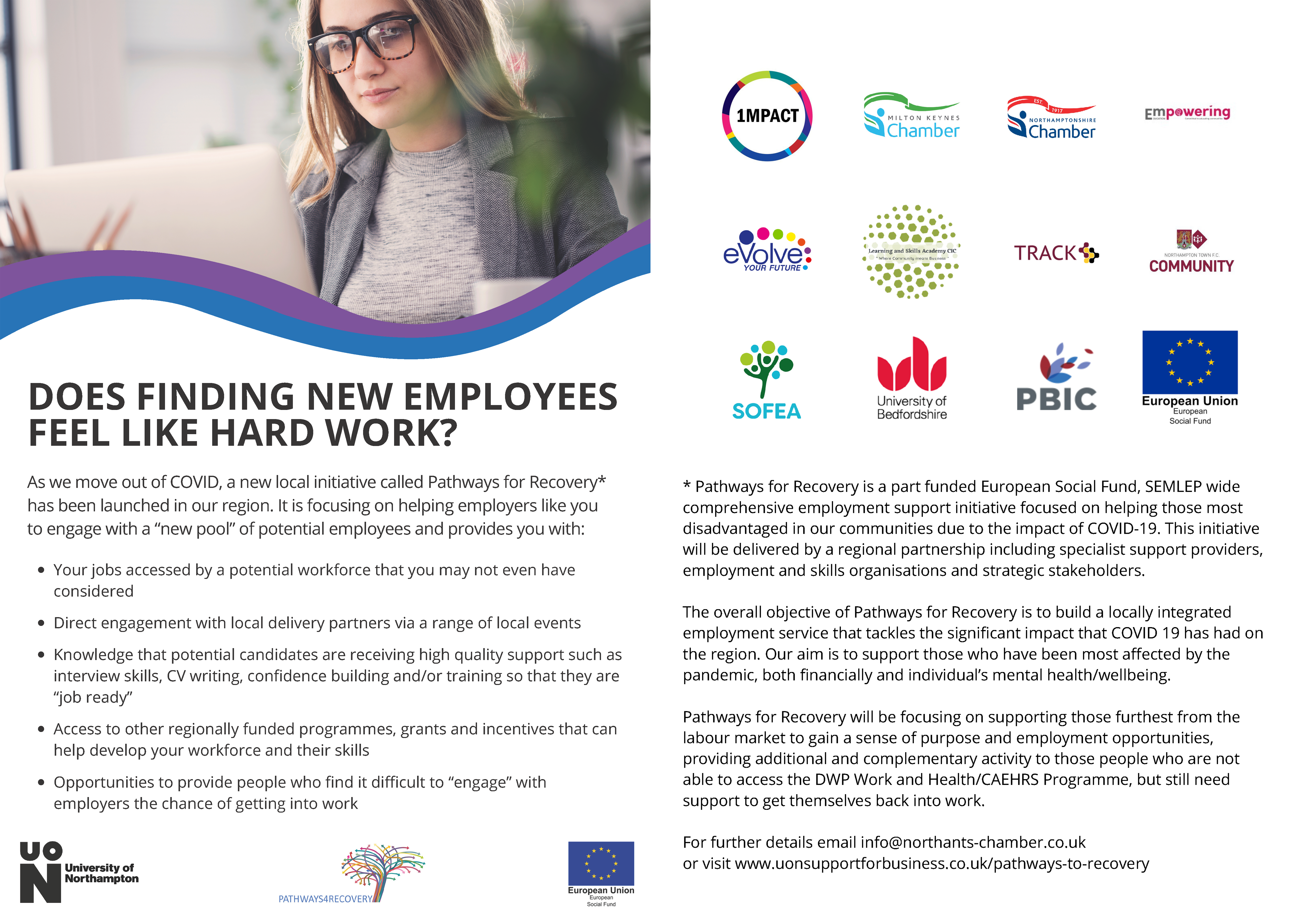 Northamptonshire Business Awards Finalist Announcement!
The Northamptonshire Business Awards recognise and celebrate the very best in Northamptonshire business.
These prestigious awards are open to all businesses across the region and are presented to businesses that have clearly demonstrated all-round business excellence in a range of areas.
Join us on Thursday 7th September where we will be announcing this year's finalists at the Northamptonshire Business Exhibition.