Milton Keynes Chamber of Commerce are pleased to introduce AXA Health for their business healthcare cover.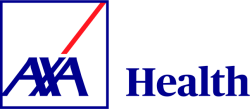 At AXA Health, we know that your people are your greatest asset. Offering healthcare cover shows your employees that you really value what they do for you. That you're ready to invest in their health and wellbeing – and in getting them back on their feet again if they become unwell.
Healthcare cover can help to provide you with peace of mind that your team's health and wellbeing is being looked after, so you can focus on your business.
Find out more about our offers for Chambers members: https://www.axahealth.co.uk/central-chambers/
Northamptonshire Business Awards Finalist Announcement!
The Northamptonshire Business Awards recognise and celebrate the very best in Northamptonshire business.
These prestigious awards are open to all businesses across the region and are presented to businesses that have clearly demonstrated all-round business excellence in a range of areas.
Join us on Thursday 7th September where we will be announcing this year's finalists at the Northamptonshire Business Exhibition.