Milton Keynes Chamber of Commerce Proudly Presents the Milton Keynes Business Exhibition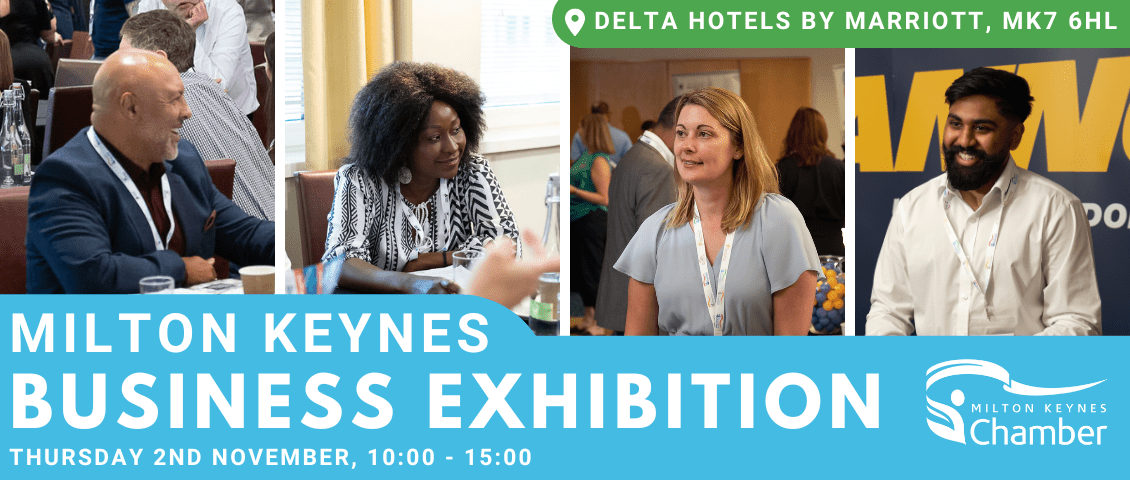 After the tremendous success of the Milton Keynes Showcase event held in July, we're delighted to announce the launch of our Milton Keynes Business Exhibition!
The exhibition will be held at Delta Hotels by Marriott, Milton Keynes, MK7 6HL with doors opening to guests at 10am. The event is free to attend to all visitors on the day including both members and non-members.
Interested in booking a stand? Here's what's included:
6ft table with table linen
Unlimited tea/coffee for 2 exhibitors
2 grab bag lunches
Inclusion in exhibition brochure of logo & 80 word bio
Free parking
Free WiFi
Member Cost: £250 + VAT
Non Member Cost: £400 + VAT
Power to stand is available for £25 + VAT
We are also offering exhibitors the chance to purchase some advertising space in our exhibition brochure! Here are the details:
1/4 page advert: £50 + VAT
1/2 page advert: £100 + VAT
Full page advert: £150 + VAT
If you'd like to book a stand, please click here or give us a call on 01908 733082.