Milton Keynes Chamber of commerce member benefits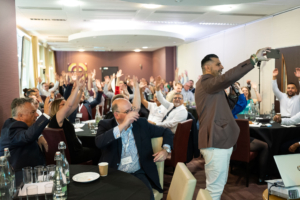 As a chamber member, you'll have access to:
A wealth of contacts
Marketing & media opportunities
Inbusiness & chamber bi-monthly magazine
Networking events
After hours networking events

Multi-chamber networking events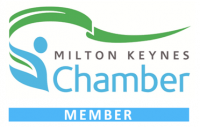 Membership is applicable to businesses of all sizes and sectors, from sole traders right through to global organisations. It provides access to a wide range of support services, such as discounted training courses, export documentation, networking opportunities, free marketing tools and a wealth of insurances and advice lines to help you protect your business.
For further information or to set up a free, no obligation consultation to discuss membership and how it will benefit your company please email us, or alternatively please call the team on 01908 733082.
One of our business advisers will contact you as soon as possible!
Referral Scheme
Be rewarded for being part of something special!
Recommend your Chamber and get £50 off your membership renewal!
We're offering our members £50 off their renewal cost every time a company they recommend joins the Chamber.
The referral scheme not only rewards members, but gives them the chance to help grow the Chamber community and welcome new businesses.
To find out more or to recommend a company, call 01908 733082, email membership@chambermk.co.uk
Terms & Conditions of the Chamber referral scheme:
This promotion is open to all fully paid members of the Milton Keynes Chamber of Commerce.
A referral only qualifies once the new member's first payment has been received and cleared.
£50 will be deducted against the renewal cost for a member referring an organisation/company who subsequently joins.
The total amount discounted in any given year will not exceed the total annual subscription for that member company or individual
No discounts will be carried forward to subsequent renewal years.
No forms valid unless signed and dated on the reverse.
Submission of a signed form equates to acceptance of these terms and conditions.
The Milton Keynes Chamber of Commerce reserves the right to amend or withdraw this promotion at any given time.
No cash alternative will be given.
Dual Membership
Milton Keynes & Northamptonshire Chamber dual membership offer – would you like your business to have a presence in Northamptonshire?
The Northamptonshire Chamber has as a well established membership base which covers over a third of the county's workforce. With this in mind, the Milton Keynes Chamber is giving members the opportunity to expand their network of contacts by offering membership to the Northamptonshire Chamber of Commerce at a 75% discount.
Dual membership will give you access to a wider business community, give you more marketing and networking opportunities and help you establish and maintain a presence in Northamptonshire.
To ensure you are getting the best value for money, we are offering Milton Keynes Chamber members a 75% discount off Northamptonshire Chamber membership fees.
If you'd like to take advantage of this offer, or for more information, please call us on 01908 733082
See below for terms and conditions.
Terms and Conditions
To qualify for membership of Northamptonshire Chamber at a 75% discount:
Applicants must be current members of the Milton Keynes Chamber of Commerce
Application must relate to the same business address covered by the Milton Keynes Chamber Membership – separate addresses are subject to the full Membership fees
Both Chamber Memberships to run concurrently. Applications to join Northamptonshire Chamber part way through a Milton Keynes Chamber membership year are subject to an appropriate pro-rata of the annual fee
A Registration Fee of £50 inc VAT is payable in full regardless of any part year membership
The Milton Keynes Chamber of Commerce reserves the right to amend or withdraw this promotion at any given time