Posted: 29/07/21 by Stemax Consult Heathcare Services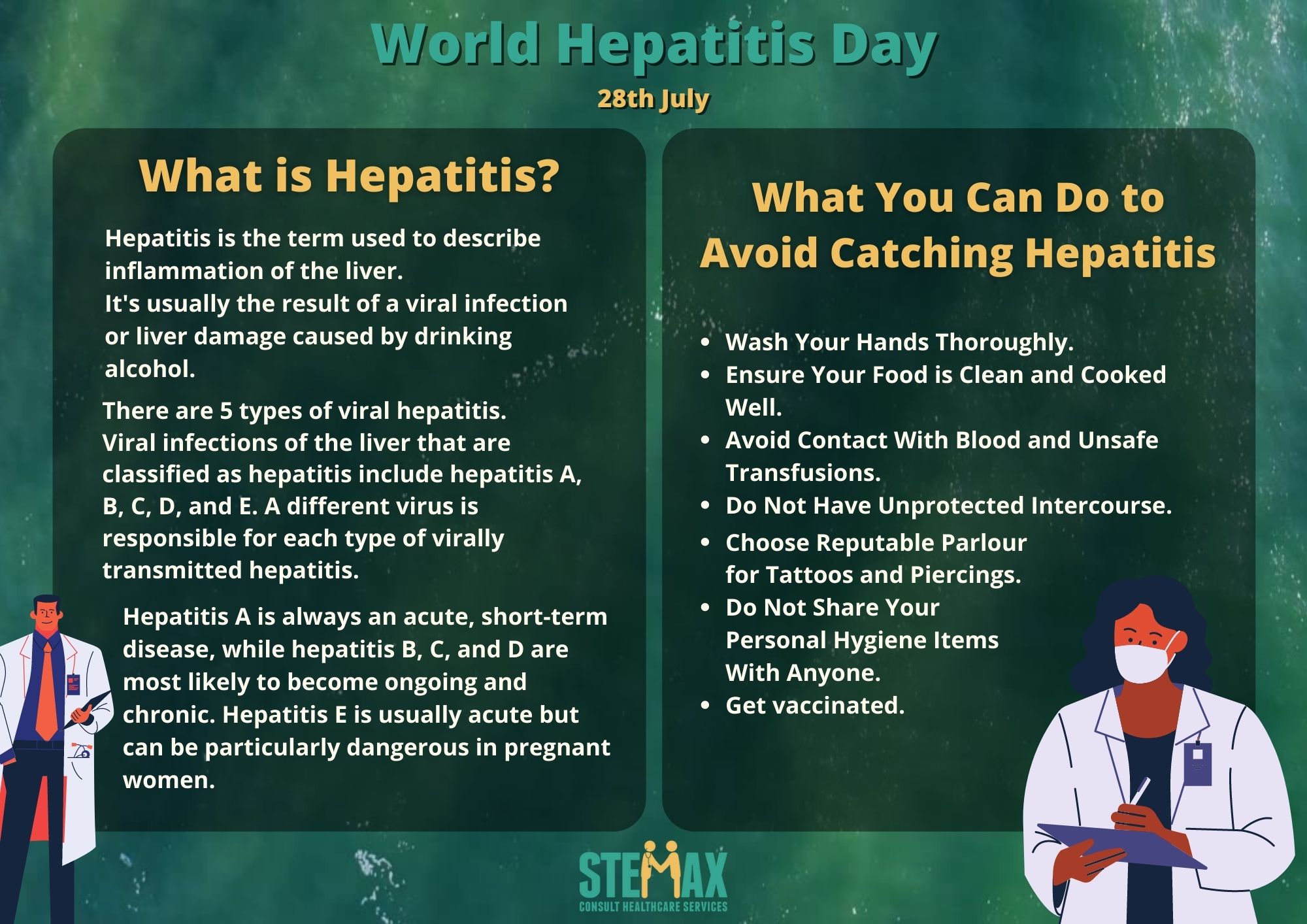 Yesterday was World Hepatitis Day. Here is some information to raise awareness about the different types of hepatitis and a few tips on how to avoid catching it.
It is important to remember that Sometimes there are no symptoms of hepatitis in the first weeks after infection - the acute phase. But when they happen, the symptoms of types A, B, and C may include fatigue, nausea, poor appetite, belly pain, a mild fever, or yellow skin or eyes (jaundice).
We recommend getting a hepatitis vaccine if you haven't already had one. If you would like to find out more about Hepatitis vaccinations or would like to book one, you can call us on
01908-032-992, drop us an email victoria@stemaxconsult.com or visit our website www.stemaxconsult.com for more information.