Posted: 18/05/20 by HR Solutions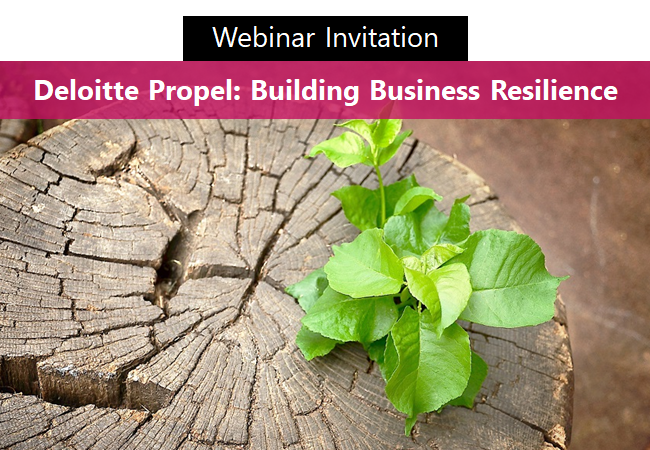 HR Solutions are pleased to announce that they have joined forces with Deloitte Propel to host a one hour webinar which provides advice and support for start-ups and SMEs on building business resilience in times of uncertainty. The webinar will be co-hosted by Greg Guilford, CEO, HR Solutions and Graham Renwick, director at Deloitte Propel.
Throughout this current period of lock down, and the wider implications as a result of the COVID-19 Pandemic, HR Solutions have been running regular webinars to support and guide the business community on what this means from a HR and business perspective.
The session will cover best practice for financial management, ways of building a long lasting sustainable business and mitigating potential impacts of an ever changing business landscape (including the support available during Covid-19 for small businesses such as Furlough, Grants, Loans).
Deloitte Propel: Building Business Resilience
28 May, Thursday | 2pm – 3pm
To join this webinar, please register on the link below:
https://www.hrsolutions-uk.com/upcoming-webinars/