Posted: 12/01/22 by McCall Media Ltd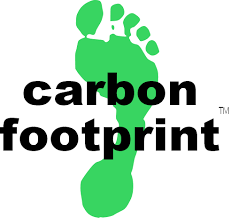 McCall Media Studios are proud to be a carbon-neutral business. At the start of the year, we funded a tree to offset the carbon our business generates. As a result, we received The Carbon Neutral Standard Certificate.
The Carbon Footprint is a certification body for carbon emissions that encourages businesses to monitor and reduce their carbon footprint.
As a small business, it is our responsibility to monitor the impact our organisation has on the environment. Therefore, we display their logo on our website to assure our clients that we cut no corners regarding sustainability.
We are a business that operates within the digital sphere. Therefore, we do not produce as many carbon emissions as other industries. However, we still take measures in every aspect of our daily operations to ensure that our business is as sustainable as possible. We try to contribute to the global effort to reduce the carbon footprint and support a green and healthy planet.
Did you know that forty billion tonnes of CO2 are released into the atmosphere every year? Also, globally, we produce enough CO2 emissions every day to coat our planet in a layer of poisonous gas? Therefore, we take every measure to offset our carbon emissions and play our part to support sustainability.