Posted: 21/07/20 by MacIntyre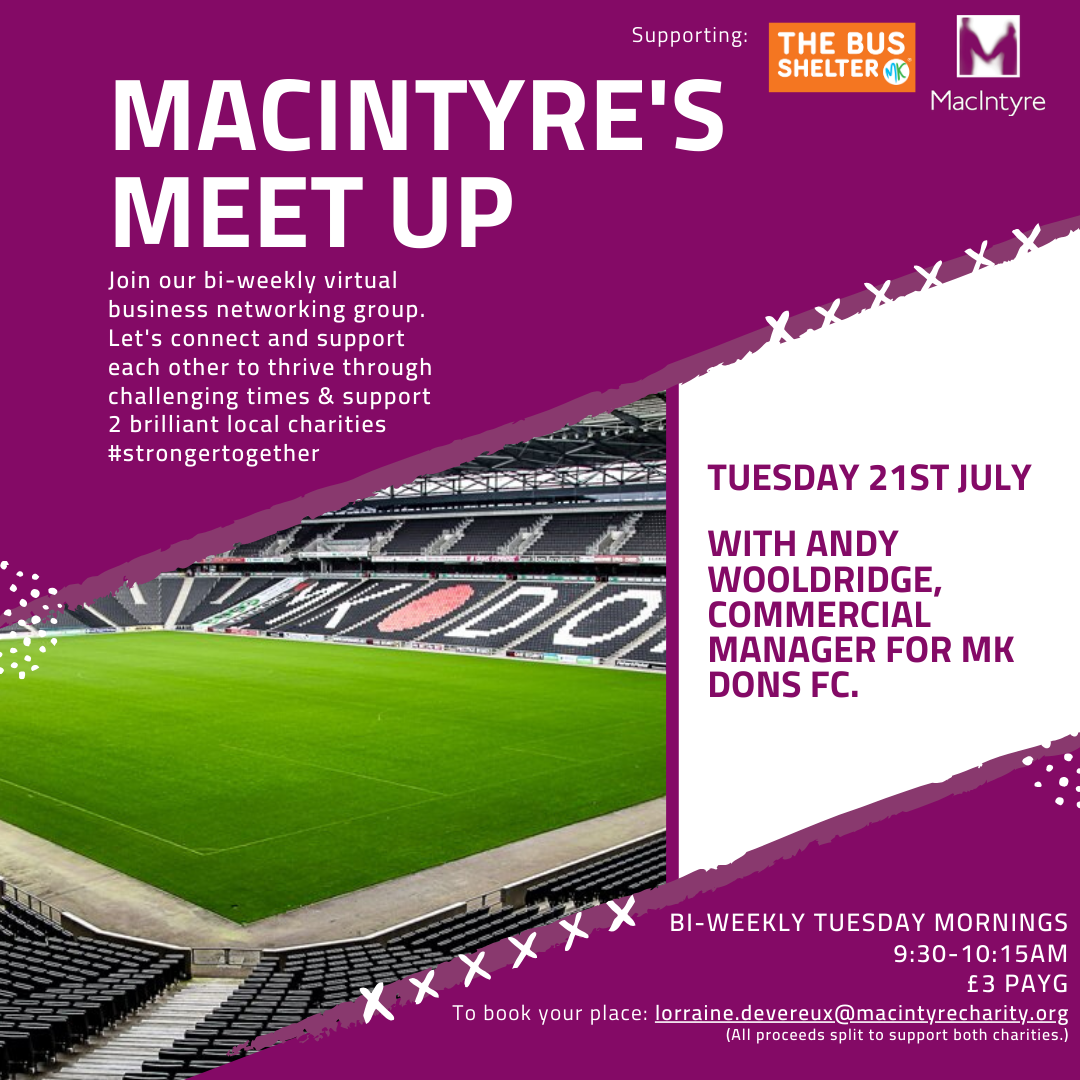 Still time to book your place and join Lorraine at MacIntyre for friendly networking, support, and share what you are working on.
Tomorrow's Meet Up is also joined by Andy Wooldridge from the MK Dons sharing how the team has coped with a challenging few months, the season ahead plus how the Dons can support your business and how to get involved.
Give Lorraine a call on 07834 168054 or email mailto:fund@macintyrecharity.org to book your place.