Posted: 26/03/20 by Shoosmiths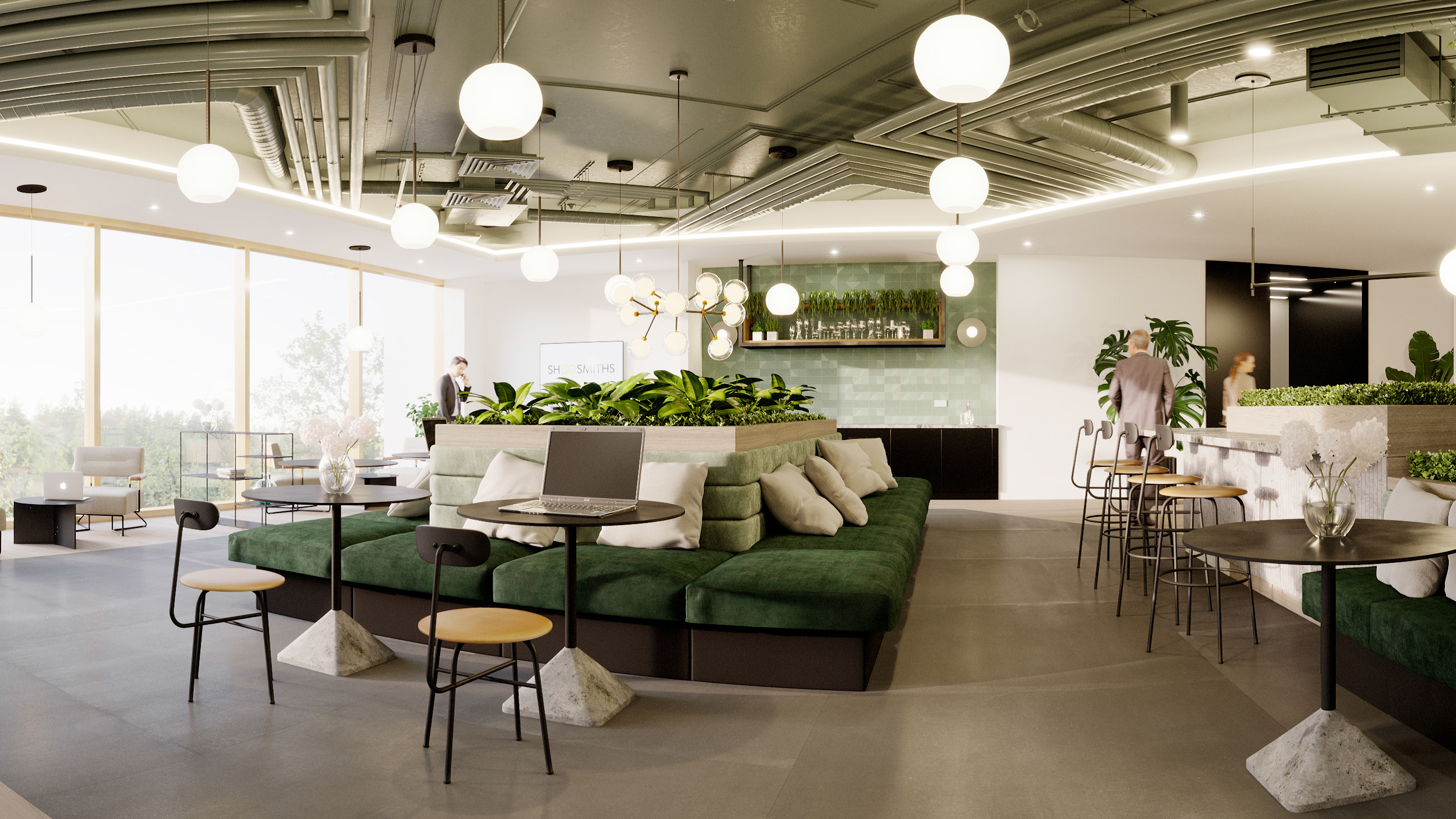 Law firm Shoosmiths is moving into bigger and better offices in Milton Keynes - just 33 minutes from London Euston - as part of the firm's growth strategy to provide a truly UK-wide service. Located three minutes' walk from the main central station, 100 Avebury Boulevard is a landmark building for the city with its contemporary grade A office space.
The new office covers 19,800 square feet and incorporates features such as standing desks, concentration booths, break out areas and an outside terrace to promote a collaborative and agile working ethos for its employees.
Head of office and partner Robin Webb said: "We're delighted to move to such a prominent building and to create an exciting and dynamic workspace for our people. The new office space will provide us with an improved platform to service to our existing clients, grow our client portfolio as well as help us to retain our considerable talent and recruit new talent.
"Over the last three years our office in Milton Keynes has grown by more than 25% with all teams undertaking top quality work for an impressive roster of clients such as Mercedes Benz and Travelodge, from one of the few truly modern, planned cities in the UK that is the intersection between London, Birmingham and the technology and science hub of Cambridge.
"This month, we're welcoming Stephen Patch, an experienced partner to our team who is STEP qualified, an international quality mark for inheritance and succession planning. Our wealth protection team work on succession planning advice for high net worth individuals to protect and safeguard private wealth, wills, powers of attorney, trust creation, estate administration and inheritance disputes. From our office in Milton Keynes, we advise business and individuals across all commercial areas, corporate, conveyancing, family law, serious injury, and real estate."
Shoosmiths has operated legal services in Milton Keynes since 2000. The firm was established 175 years ago in nearby Northampton and has expanded to 12 other locations, forming a national network of legal advisers working seamlessly together.