Posted: 16/06/22 by Milton Keynes Chamber of Commerce Ltd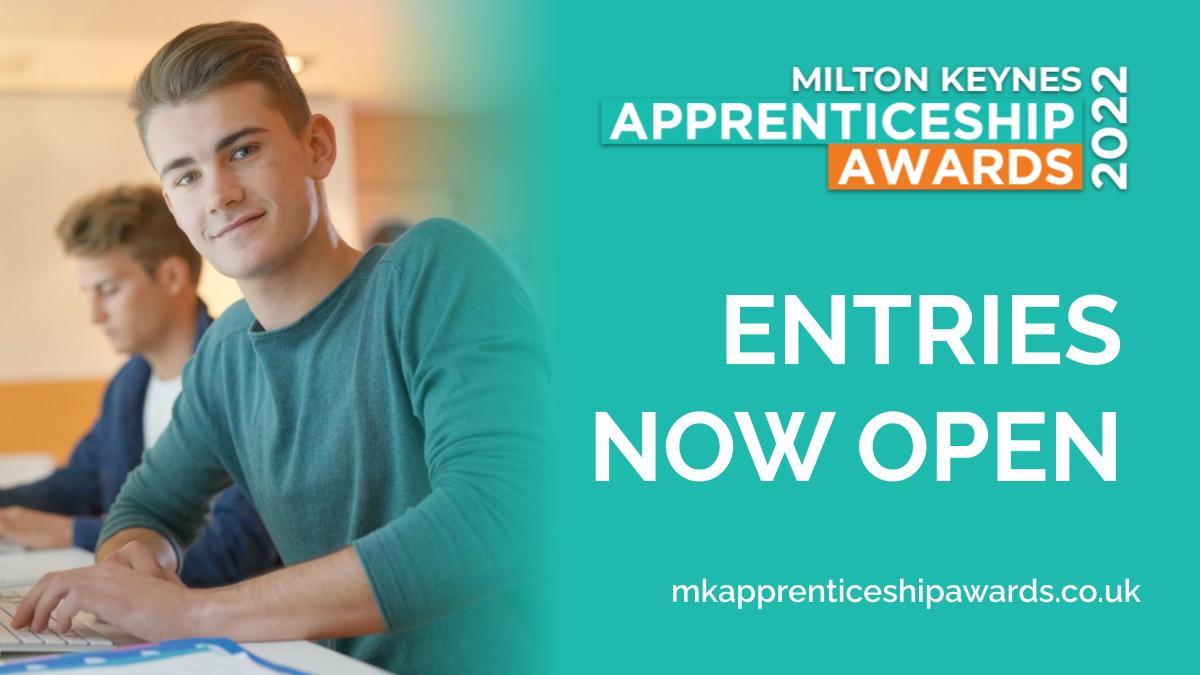 Join National World Publishing and MK citizen in the search for the best apprentices, employers and mentors across the Milton Keynes postcode area for the first annual Milton Keynes Apprenticeship Awards which are set to take place on 15th September 2022. After a tricky couple of years for businesses, it's more important than ever to celebrate the hard working individuals and organisations involved in apprenticeships. Join us by celebrating the amazing apprentices and apprenticeship programmes across Milton Keynes in the following categories:
Hospitality Apprentice of the Year
Digital/Marketing Apprentice of the Year
SME Apprentice Employer of the Year
Large Employer of the Year
Diversity & Inclusion Award
Training Provider/Programme of the Year
Intermediate/Advanced Apprentice of the Year
Regional Apprentice of the Year
Business & Law Apprentice of the Year
Engineering/Manufacturing Apprentice of the Year
Health & Public Service Apprentice of the Year
Higher or Degree Apprentice of the Year
Times are challenging and teams are smaller so we want to make it as easy as possible for businesses to showcase their hard work by providing tips and guidance on what the judges will be looking for. Read 10 Top Tips on how to write your entry.
To nominate your business or star apprentice for an award, or find out more about the event, please contact Linda Pritchard linda.pritchard@nationalworld.com or visit https://www.mkapprenticeshipawards.co.uk/
and submit your 2022 entry before 30th June.
Good luck.