Posted: 09/01/20 by Business Finance Services Ltd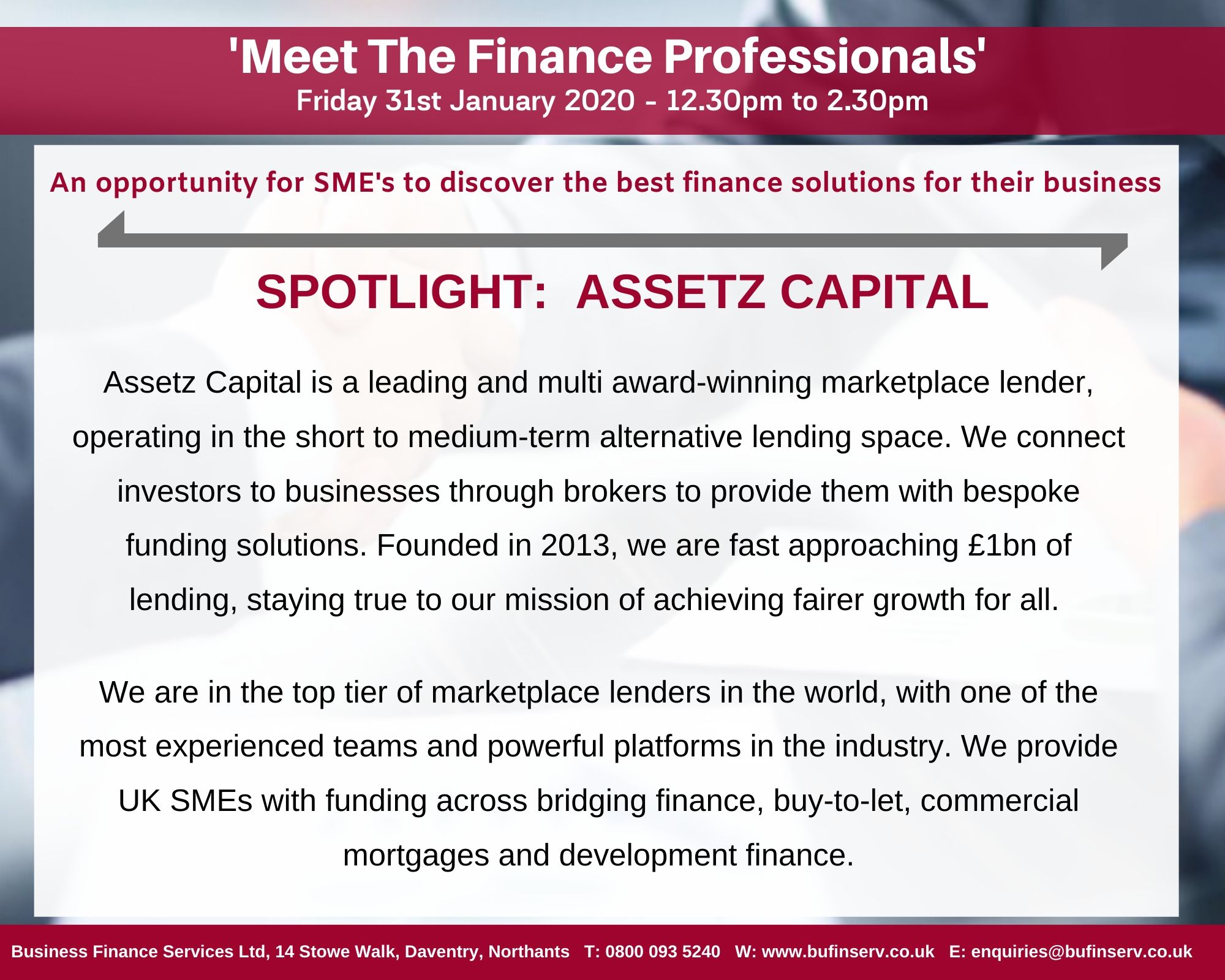 Discover the Best Finance Solutions for Your Business!
'Meet the Finance Professionals' Event – FRIDAY 31st JANUARY, Northampton
An opportunity for SME owners/managers to meet a number of different finance providers who will be available to talk about and answer questions on finance for start-ups, established SME's and those involved in Property Development.
Assetz Capital are just one of the finance experts available. See what they offer in our Spotlight Feature.
Other providers include:
Metro Bank (UK)
Maven Capital Partners
Barclays Business Banking
White Oak Commercial Finance
Hampshire Trust Bank
Ultimate Finance
iBoss Management Services
Come and join Business Finance Services Ltd in an informal setting from 12.30pm to 2.30pm at Collingtree Park Golf Club where you can discuss what finance options are available and which are most suitable for your business needs.
You will also have the opportunity to network with fellow business owners over lunch as well as the finance experts.
To book your space, click on the link below: https://lnkd.in/g6y-A_6
We look forward to seeing you.