Posted: 22/05/20 by MacIntyre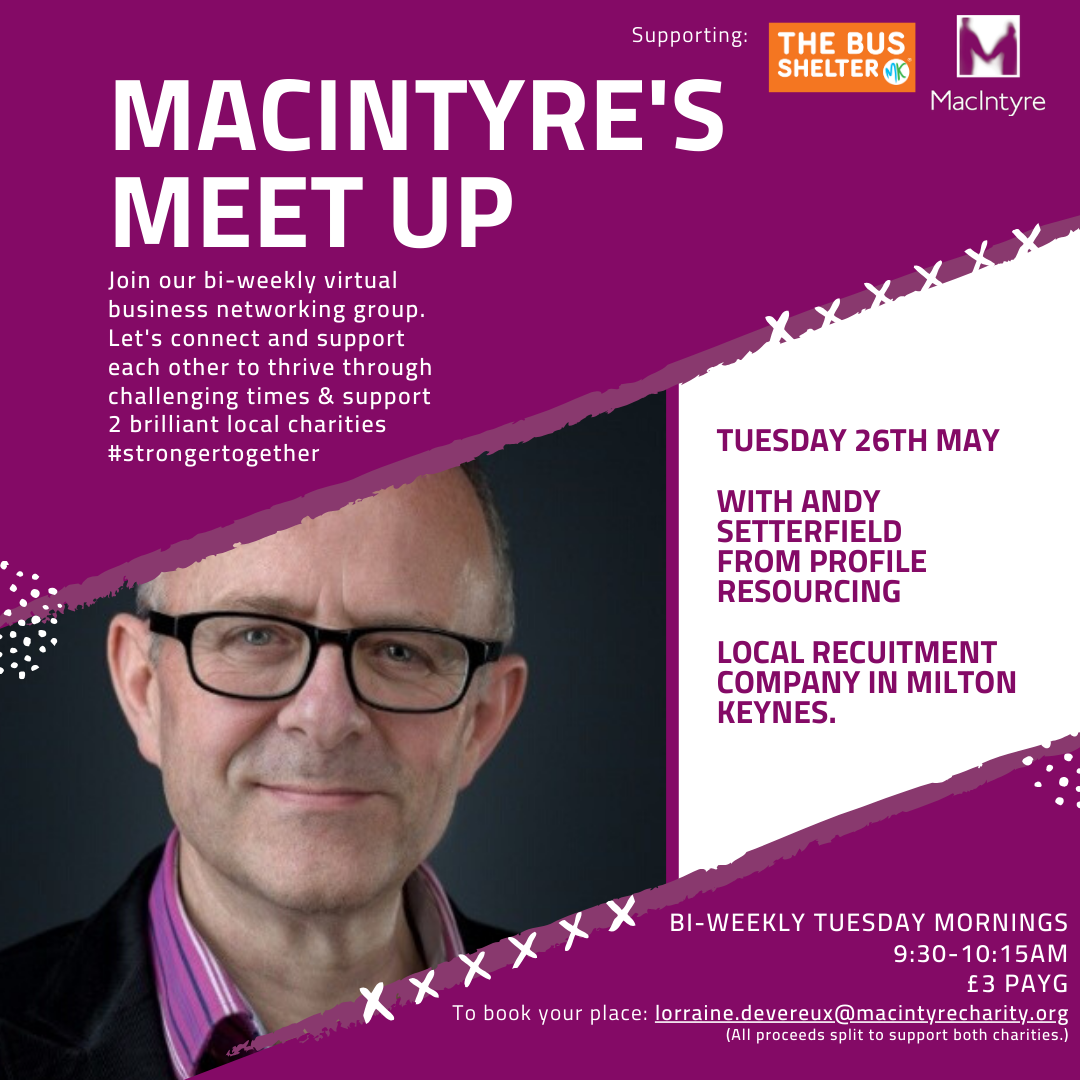 Macintyre Meet Up, the popular virtual networking group has moved bi-weekly and resumes on Tuesday 26 May 2020 at 9.30am.
With the usual networking, friendly support and opportunity to share news, special offers and anything your business may like to promote or of interest, the Meet Up will welcome a different guest speaker every two weeks, specifically aimed at supporting businesses through the changing business landscape as the Covid-19 lockdown and restrictions start to ease.
All proceeds from the group, £3 per week PAYG support MacIntyre and The Bus Shelter, two vital, local charities within the MK community.
To book your place or for more information on how to join or be a guest speaker for future Meet Ups, contact Lorraine Devereux, Fundraiser at MacIntyre on (07834) 168054 or email lorraine.devereux@macintyecharity.org.