Posted: 09/01/20 by Bill Morris - Travel Counsellors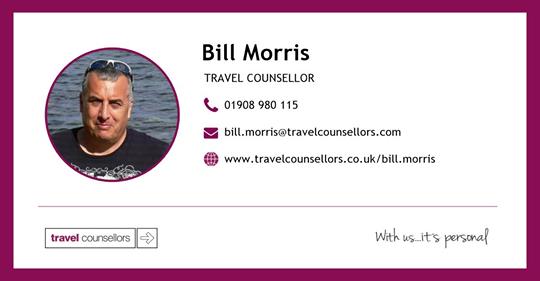 Did you know that Travel Counsellors can book travel for both leisure and corporate groups? They can take care of any kind of group getaway, from school visits and team building exercises to golf breaks, incentive trips and special occasions, even yoga and wellness retreats.
You can count on Travel Councellors to arrange transfers, flights, accommodation, car hire and everything in between such as excursions and attraction tickets. Booking with Travel Counsellors means every penny you pay will be 100% financially protected. You can also expect around the clock assistance in case of any hiccups.
Get in touch and let them take the hassle out of your next group trip.
Call them on 01908 980115 or email bill.morris@travelcounsellors.com