Posted: 01/08/22 by MK Property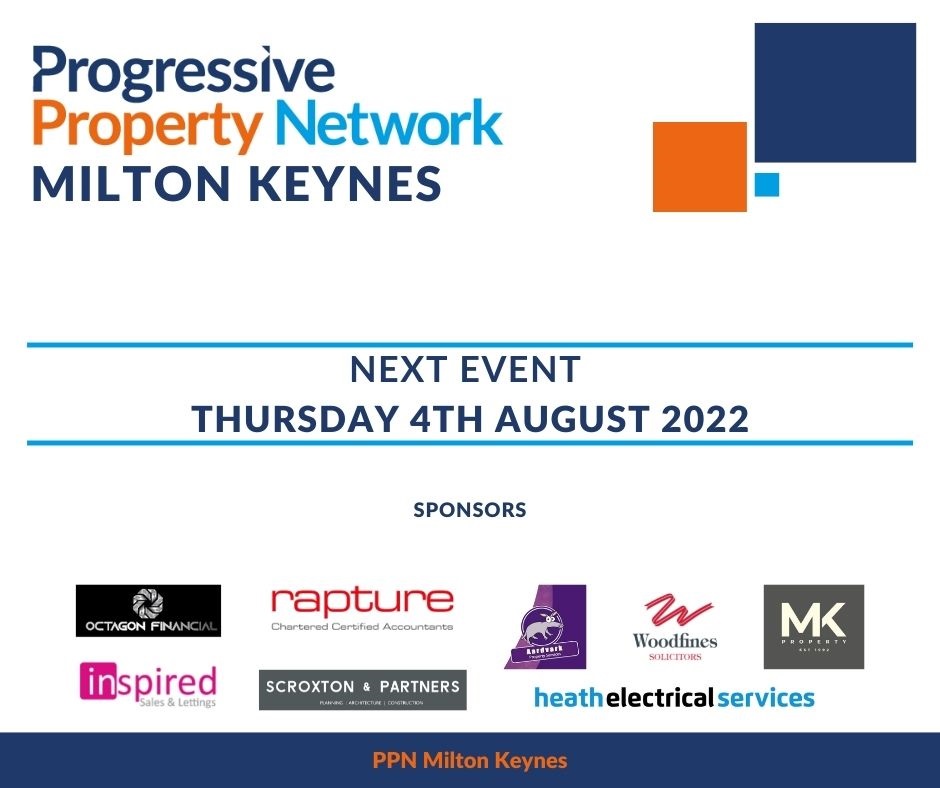 This Thursday, we're back presenting at Progressive Property Network Milton Keynes. There is still time to get your ticket for this month's event.

This month's guest speaker is Joanna Carr. Originally from Poland and based in rural Bedfordshire, Joanna settled in the UK after meeting her now-husband during a gap year in London back in 2010.

She subsequently graduated from the University of London and pursued a teaching career until starting a family in early 2018.

She started her property business whilst on maternity leave, setting herself a goal to replace her teacher salary with income from property, so that she didn't have to return to work, but instead have the flexibility of staying at home with her daughter. She is the director of Crew Homes and PAY AS U STAY Limited specialising in serviced accommodation and managing properties in the Home Counties (a business which started with her first Rent-to-SA in Milton Keynes in 2018).

If you know someone interested in property and wants to be part of a community sharing authentic advice on their experiences and supporting each other, share this with them. To find out more or to book your seat, head over to - https://linktr.ee/ppn_miltonke...

See you Thursday.