Posted: 21/04/21 by Inspired Sales & Lettings Ltd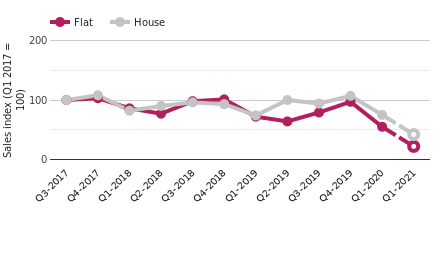 In this chart, we've compared sales levels for flats and houses in the last few years. Instead of looking at absolute numbers, we've indexed the rates. This means that flats and houses start at 100 at the start of the period and you can see how they've changed since, on an equal basis.
Please get in touch today if you'd like us to guide you through your options or receive a copy of our full monthly report, please contact the office on 01908 373580.