Posted: 25/05/21 by Stemax Consult Heathcare Services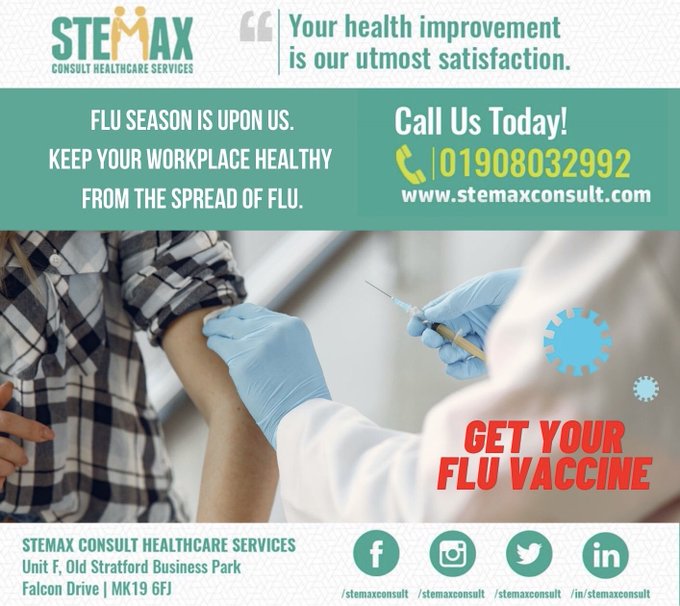 Did you know that "Minor illnesses" have accounted for over a quarter of all occurrences of sickness absence in 2020?
The flu is easily spread through coughs and sneezes or even just touching something that has the virus on it. It is much worse than a cold and causes fever, fatigue, headache, muscle and joint pains, and cough and sore throat. Most people who get the flu need several days off work and risk spreading the illness to their family and friends. People with other health problems are also at risk of severe illness, which may require hospital care.
Keep your workplace safe from the spread of flu and protect the health of your employees by being prepared for the arrival of flu season. Get in touch with us by calling 01908032992 or visit our website www.stemaxconsult.com for more information.
To read a full report on sickness absence rates of workers in the UK labour market, including number of days lost and reasons for absence for the year 2020, "Sickness absence in the UK labour market: 2020" please visit:
https://www.ons.gov.uk/employmentandlabourmarket/peopleinwork/labourproductivity/articles/sicknessabsenceinthelabourmarket/2020