Posted: 20/05/21 by HR Solutions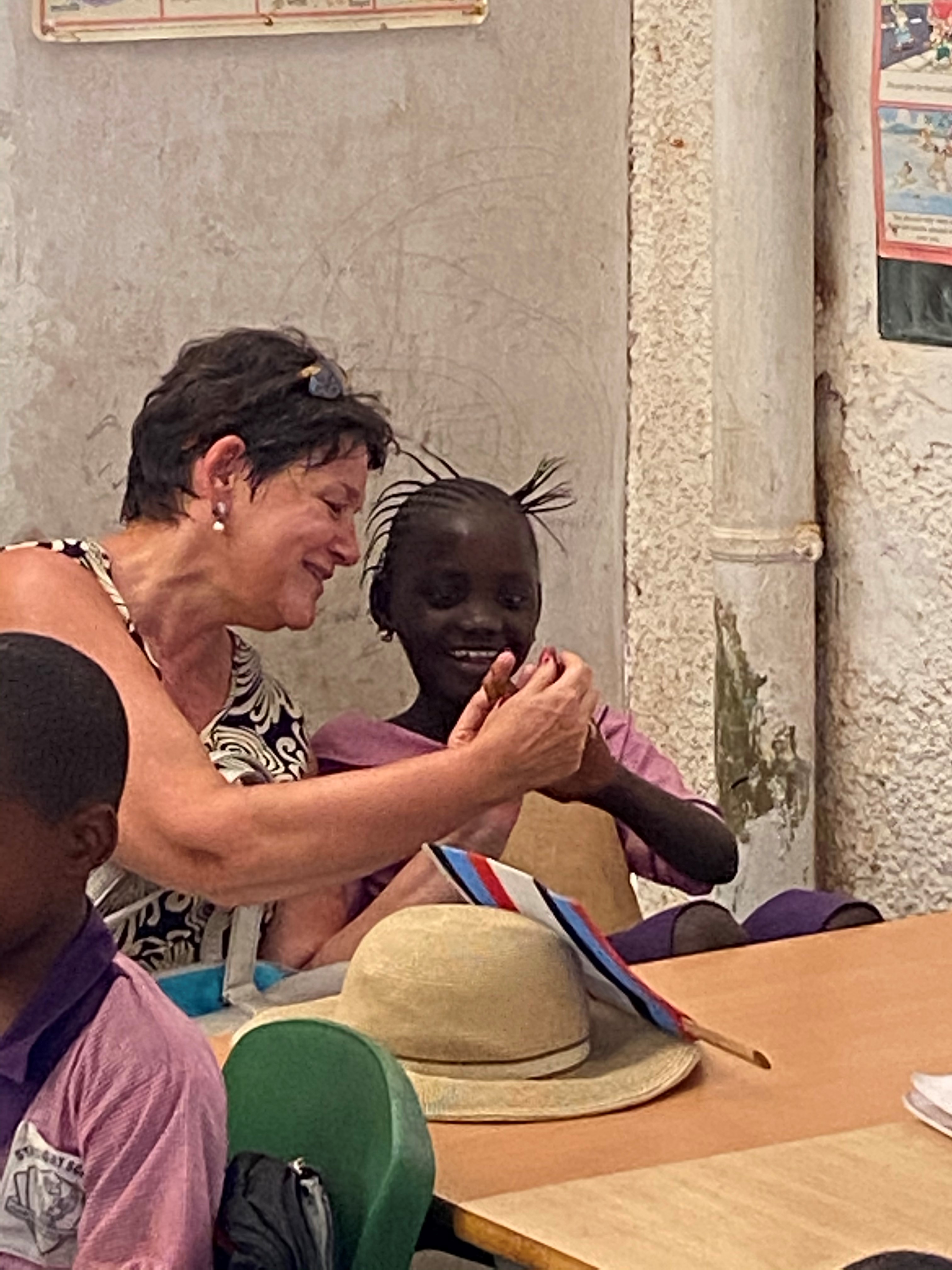 A team of HR professionals are walking more than 7,000 miles – to raise much needed funds for a school in the Gambia.
HR Solutions are backing the Walk To Gambia project, which aims to raise £30,000 to build, equip and staff two new classrooms at Starlight School by walking the equivalent of a round trip from Kettering to the Gambia and back – a total of an impressive 7,378 miles.
The dedicated team had walked 4,200.6 miles by 18th May, which means they've already reached The Gambia and are now on the way back, having reached Lemhaisratk, Mauritania on the map.
Angela Rhodes, director of Milton Keynes based HR firm Crispin Rhodes, has recently been appointed chairman of an international organisation, The Oasis Project (The Gambia).
When Crispin Rhodes was acquired by HR Solutions in October last year, Angela was keen to continue supporting the Gambia.
HR Solutions CEO Greg Guilford was hugely encouraging of the idea, and together they came up with the Walk to Gambia challenge.
Greg said: "We are thrilled to be able to work together as a team to support such a deserving cause. Angela pours boundless energy and creativity into the The Oasis Project, which provides humanitarian support through education to improve health and living conditions - the creation of the Starlight School for children in Bakau is a shining example of their work."
Angela is renowned in Milton Keynes for supporting charities locally and nationally, raising over £120,000 for charities including MK Snap, Willen Hospice and the Rotary Club through events including fundraising balls, quiz nights and personal challenges. She hopes to add to this with the Walk To Gambia.
Angela said: "The economy in Bakau has been devastated by the Covid pandemic because nobody is able to travel to visit this amazing country. Lots of hotels and tourist attractions are closed and lots of people have lost their jobs. It is a huge challenge for the wonderful people living out there at the moment. Education and welfare is key and this amazing project will help so many children to get the best possible start in life. I urge you to support us if you are able."
For more information on the Walk to Gambia project, visit https://www.crispinrhodes.co.uk/hr-with-a-difference/charity-partner-walk-to-the-gambia