Posted: 01/06/21 by Crispin Rhodes Ltd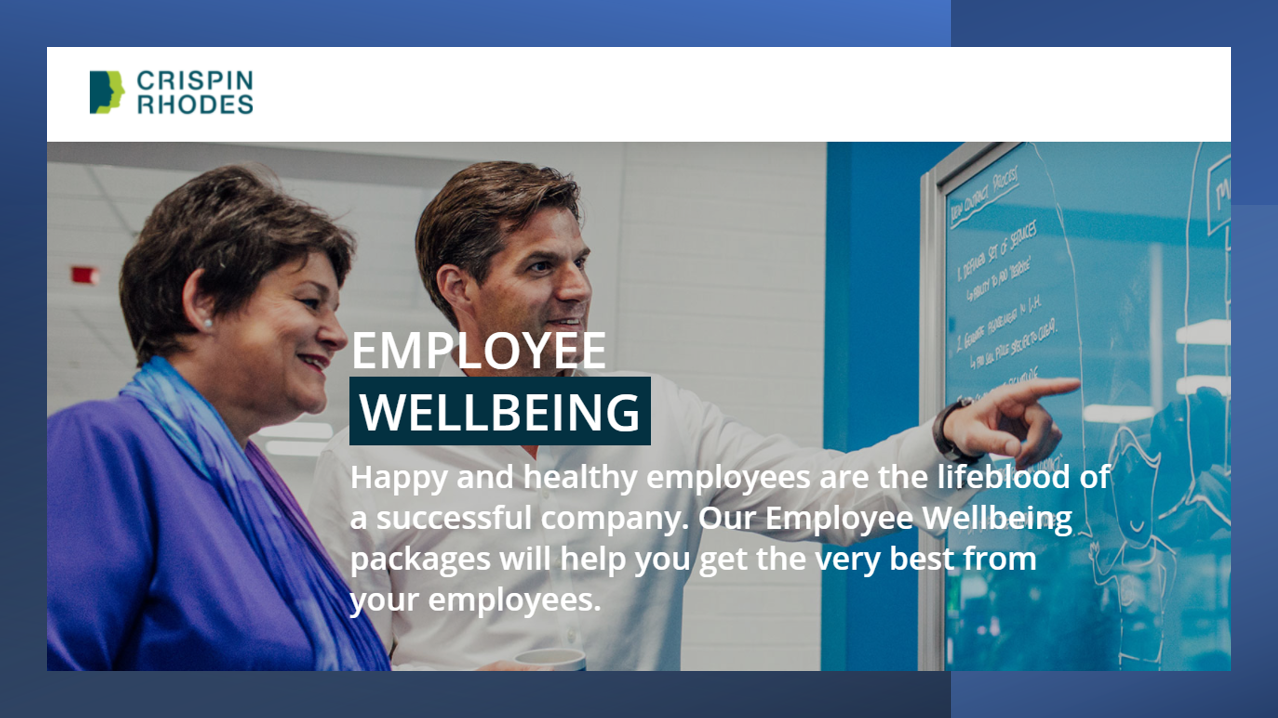 Employee Wellbeing
How well do you understand the mental health of your employees – and what do you do to help them overcome any challenges they're facing?
Mental ill health costs UK employers £34.9 billion each year. And tackling it proactively doesn't just show you care – it's good for business.
As a Crispin Rhodes client we'll help you combine the right blend of policies, training and outside help to create the Employee Wellbeing package that's right for your business – and your wallet.
Our Employee Wellbeing packages will help you get the very best from your employees. Whilst every package is individually tailored to your business, here are some of the options that available:
• Employee Assistance Programme (EAP)
• THRIVE Psychological Training
• Mental Health First Aid Training.
Mental health and wellbeing is rightly on the radar of every successful employer today, and we'll help you not only create the package that's right for your business, but do so in a way that's effective and makes financial sense.
Find out more detailed information about the EAP, THRIVE psychological and mental health training at https://www.crispinrhodes.co.uk/hr-support/employee-wellbeing.
To find out more about how Crispin Rhodes can help your business, call us 01908 576991, or email enquiries@crispinrhodes.co.uk.