Posted: 30/09/21 by Stemax Consult Heathcare Services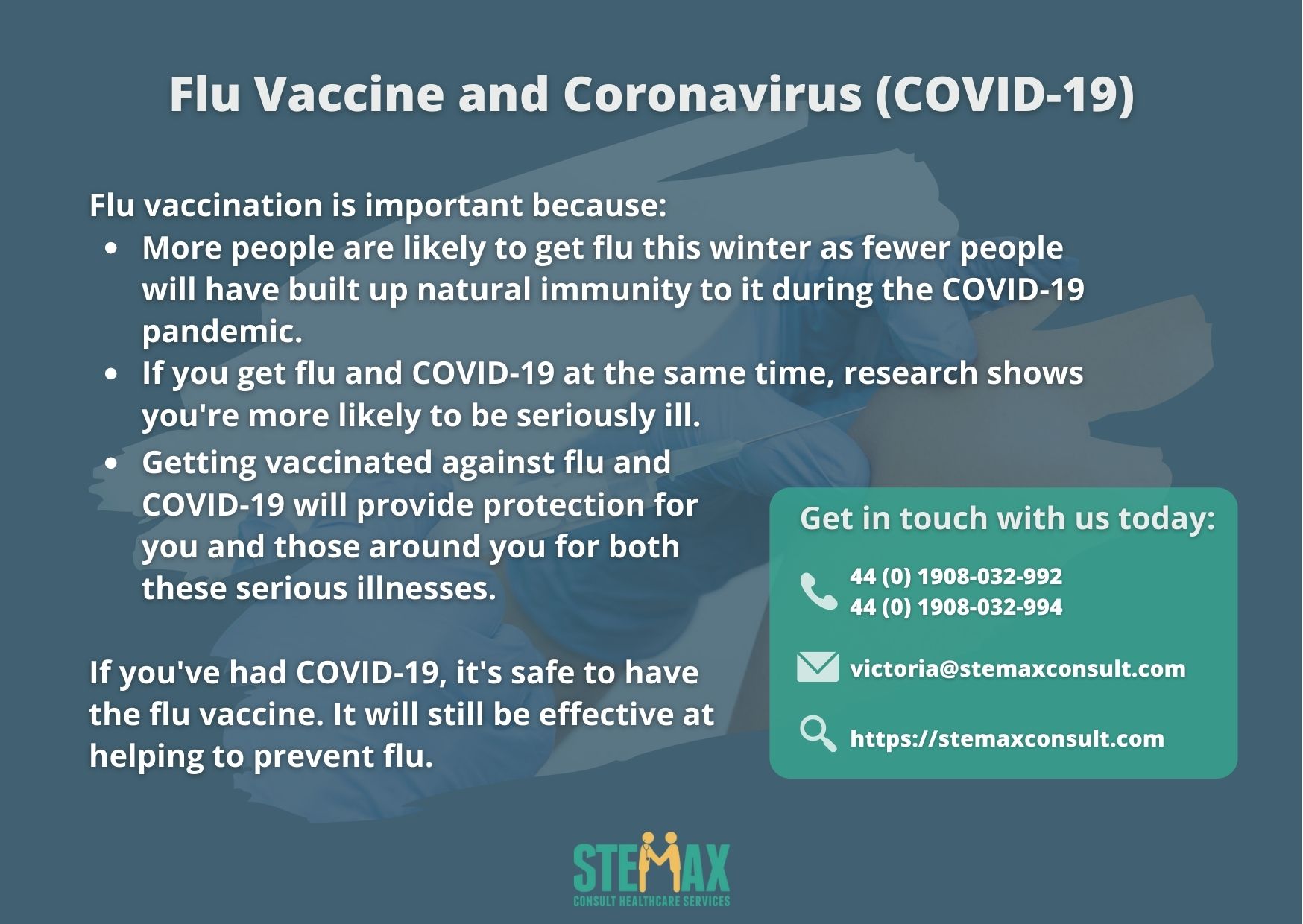 Flu season usually runs from October to May, with experts suggesting the best time to get vaccinated is from early September to the end of October.
By having the flu vaccination, you will help protect yourself and others from what can be a severe, and sometimes fatal, illness which could lead to hospital treatment. You will also be helping to protect the NHS from coming under pressure this winter.
Get in touch with us to find out more or to book an appointment.
Telephone: 01908-032-992
Email: victoria@stemaxconsult.com
Website: www.stemaxconsult.com