Posted: 08/11/18 by Enterprise Loans East Midlands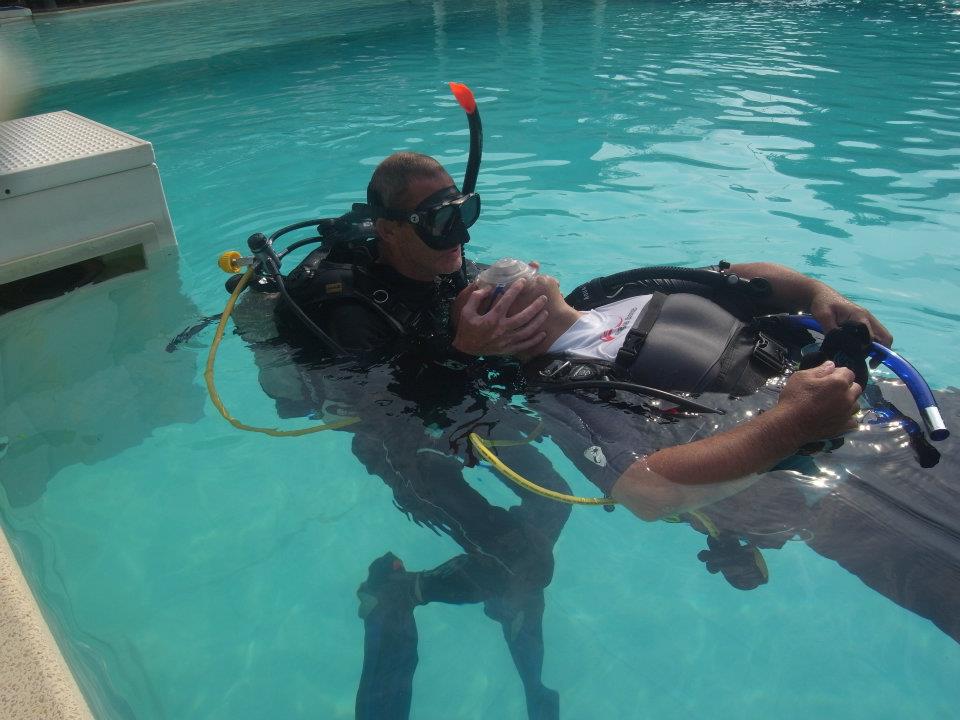 Things are in the swim for the guys at Scuba Diving Training in Northampton.
Chris Lambert and Ivan Stanton have recently launched this new business, and First Enterprise have been delighted to help them with some funding from the Start Up Loans program.
The company offers scuba training to anyone interested in starting or developing their recreational scuba diving skills. Ivan is qualified to 'PADI IDC Staff Instructor Level', and has worked around the world teaching diving and operating dive centres. Ivan said: ''Diving is a fantastic sport, but proper training is essential. We are accredited providers of the PADI (Professional Association of Diving Instructors) training system, which is the most internationally respected scuba training program available. Once you achieve a standard in PADI, it will be recognised at any dive centre throughout the world''.
He added: ''As a sport, scuba is becoming more popular as people take more adventurous holidays and want to do something a bit more exciting than sitting on a beach. We can teach most people the relevant skills and techniques in local swimming pools, to get them 'dive ready' for when they land at their destination. Even diving in the UK is fun, and you can get see some fabulous wrecks in the waters around our own coastline.''
Whilst Ivan is at the wet end of the business, Chris will be looking after management of the business and especially the marketing. ''We will be looking to offer trial-dives at local hotels and recreational swimming pools in and around Northamptonshire. Once people get a taste for diving, they really get into it. Even those who think that 'it's not for me', end up being hooked once they realise how enjoyable it is. We provide all the diving kit, and our training groups are small, so that we can ensure everyone gets a great standard of training.''
It is the aim of Chris and Ivan to get the business to the standard of a PADI 5-star centre, which allows the training of instructors and staff instructors.