Posted: 19/06/17 by Velocity Growth Hub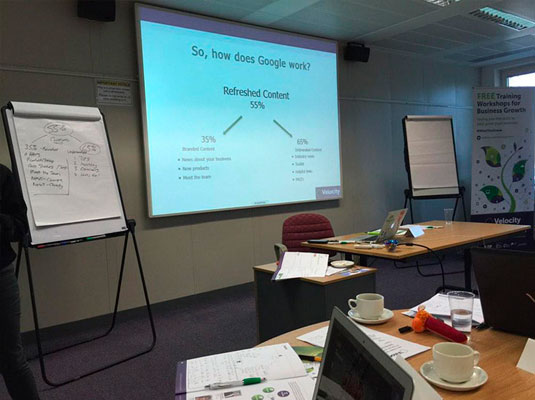 Recruitment decisions can have a lasting impact on the future success of a company's performance, get it right and success is contagious. Get it wrong and the repercussions can be seen for many years not to mention the costs and impact of poor hiring decisions.
Recruitment and Selection – Developing Skills workshop will show you how to plan and deliver great recruitment campaigns. This Free event will help you to acquire practical skills to use in attracting and selecting your new employees and have the confidence to put them into practice.
Who should attend: Owners, managers and HR staff who have had experience of recruitment before but would like to improve their chances of getting the best candidate for the job.
What you will learn
Identify the requirement of the role to be filled
Create great attraction strategies
Identify the best selection techniques and how to use them effectively
Plan for and conduct great interviews
Design effective induction programmes
Venue: Novotel
Address: Saxon Street, Heelands, Milton Keynes, MK13 7RA
Date & Time: Wednesday, 21 June 2017; 09:30 – 16:30
Contact Email: enquiries@velocitygrowthub.com