Posted: 10/07/19 by MK Snap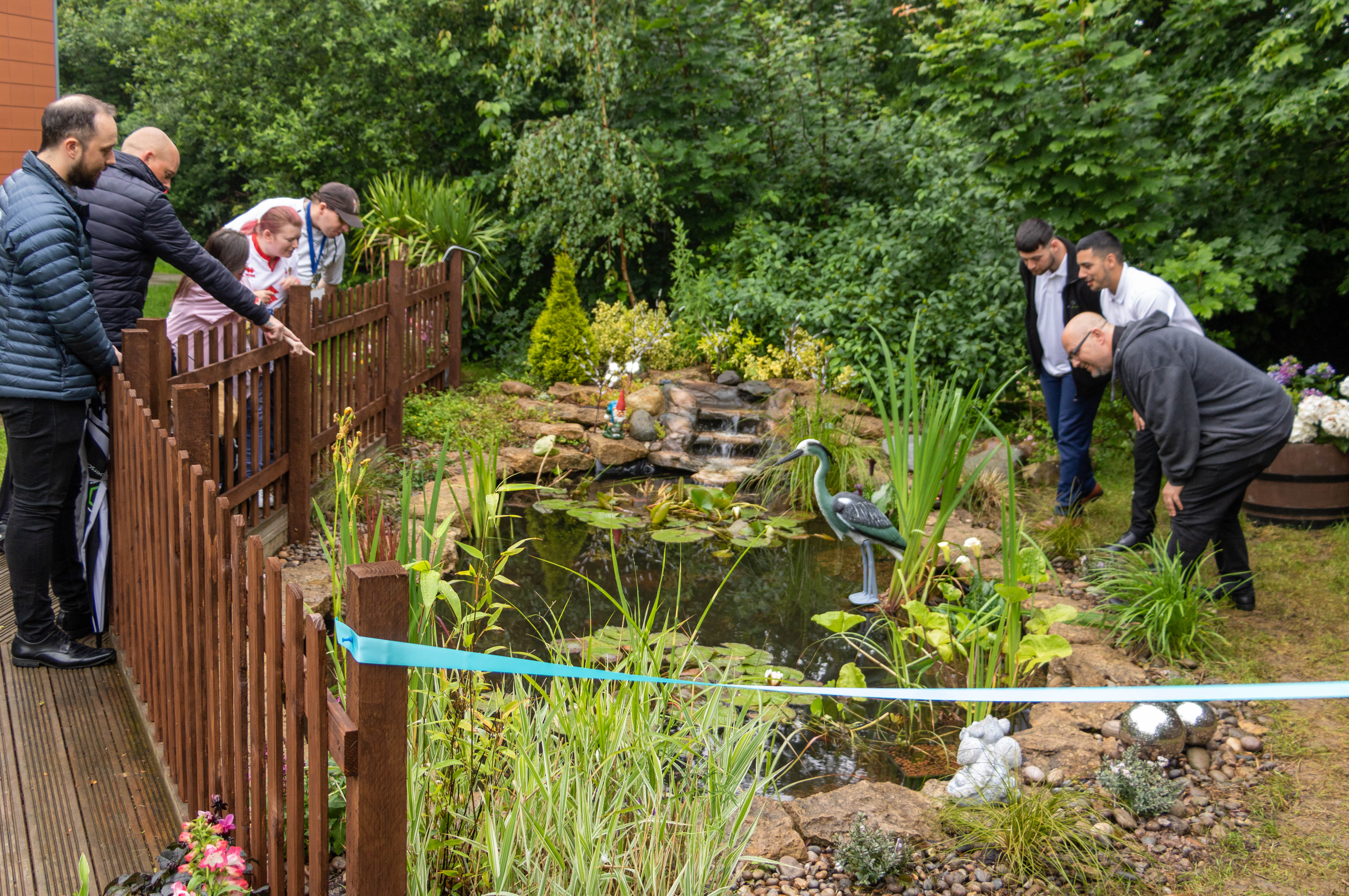 MK SNAP is proud to offer local teams the opportunity to give back to the local community, in particular, the disability community of MK. This summer three teams from Hyperscale took on the creative challenge to revamp a neglected pond area. Restoring it to its former glory and injecting some sensory magic.
Daniel Brown channel development manager at AFL Hyperscale said: " As part of the AFL ACT project we wanted to dedicate some of our time working within MK SNAP. I'm a keen fish keeper myself and was thrilled to be able to revamp the pond and introduce some fish for the learners at the centre."
MK SNAP can tailor projects to suit your requirements including professional management of campaigns, events, environmental and practical team days. They also welcome individuals to support and join in their sessions and engage with their learners.
Angie Novell said: "We are immensely grateful and welcome all corporate groups to join us at MK SNAP. Fun is in our DNA and we are always happy to create unique ways to engage and motivate teams.
"CSR objectives simultaneously help some of the most vulnerable people in our community and strengthen our relationships with our corporate partners."
The community cafe is open to the public every Thursday between 10am and 12.30pm giving you a great opportunity to view the new pond, meet the SNAP fish and spot the new addition to the MK SNAP dragon family.