Posted: 27/04/21 by Bhangals Construction Consultants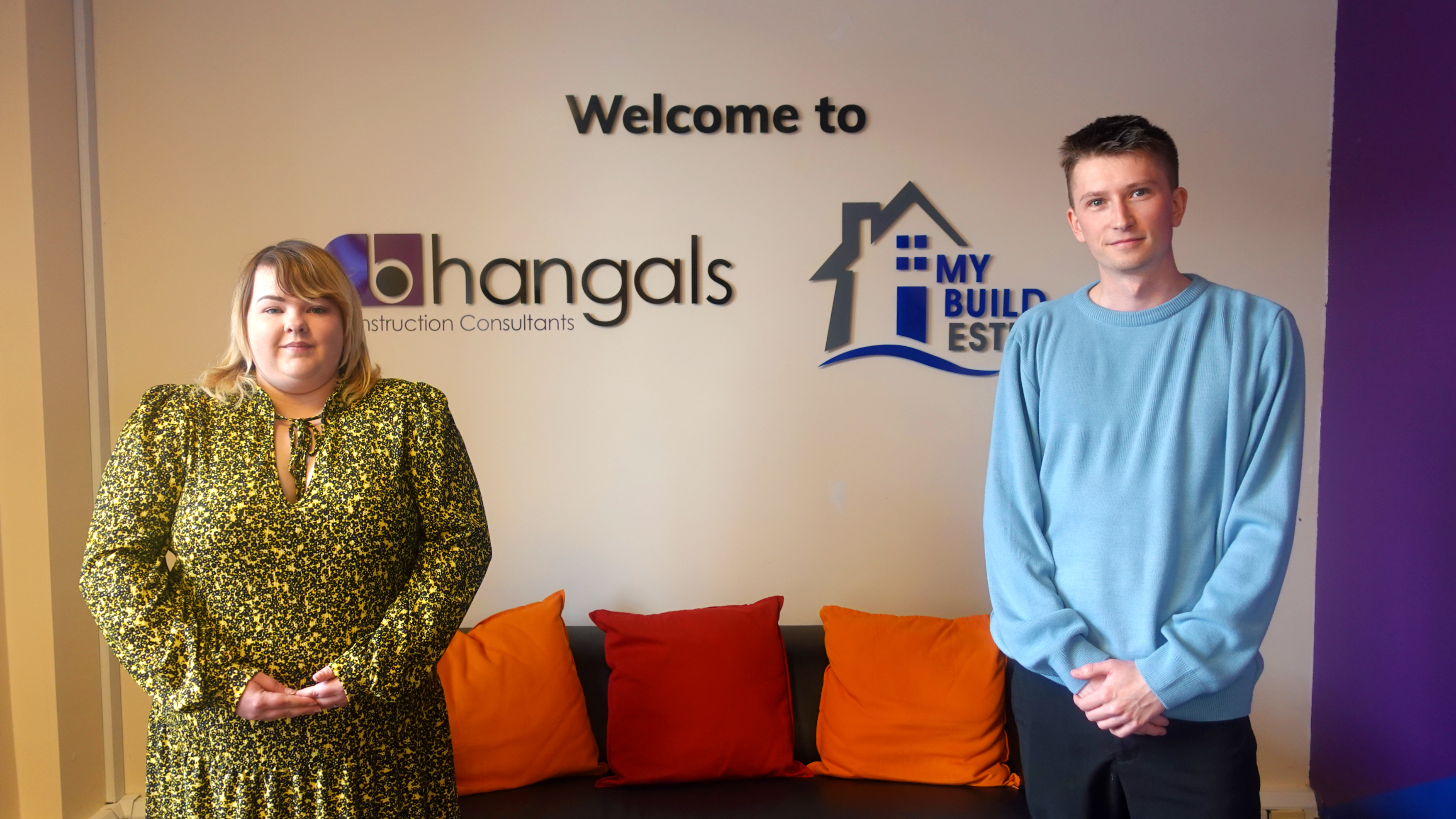 Award-winning construction consultancy, Bhangals Construction Consultants, is expanding with the appointment of four new members of staff.
The new recruits include two trainee estimators, a client service administrator, and a social media executive.
Parm Bhangal, Managing Director at Bhangals Construction Consultants, started the business in his bedroom at the age of 22 after completing a degree in quantity surveying. It now boasts two offices – one in Northampton and one in London – and 20 members of staff.
Six years ago, he also launched a sister company called My Build Estimate which offers an estimating service to contractors.
The new estimators have been brought in to help manage the growing demand for estimating services. They will carry out daily duties, such as estimating, liaising with clients and suppliers, reviewing documents and assisting quantity surveyors.
"Recruiting estimators has historically been a challenge for us," said Parm. "We found that through changing our recruitment model to employ two junior estimators at a time, we have a buddy system in place that boosts training and increases performance.
The client service administrator will support the sales team and the social media executive will be tasked with looking after the ever-growing Bhangals Construction Consultants social media platforms.
"We are absolutely delighted that our team is continuing to grow," added Parm. "We look forward to welcoming these new recruits and working together to provide the best possible service."
For more information about Bhangals Construction Services visit www.bhangals.co.uk or call 01604 871806.