Posted: 12/11/20 by hireful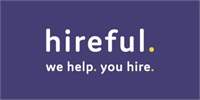 This training course has been designed to identify, challenge and reduce unconscious bias in the workplace. The course is specifically designed for managers.
Target Audience: Managers
Course duration: 30 minutes
Certificate: Self-printed certificate
Format: Online study (self-paced)
Assessment: Multiple choice assessment
Learning Outcomes
This course will help you to understand:
- What is unconscious bias and why does it occurs?
- The most common types of unconscious bias and how they affect our decision making
- The practical steps you can take to train your mind to reduce your natural bias
Contact sean@hireful.co.uk to recieve your free code - this is an exclusice offer for Northamptonshire and Milton Keynes Chamber Members.
hireful academy offers affordable on-demand training for everyday recruiters and line managers.