Posted: 25/11/21 by Milton Keynes Chamber of Commerce Ltd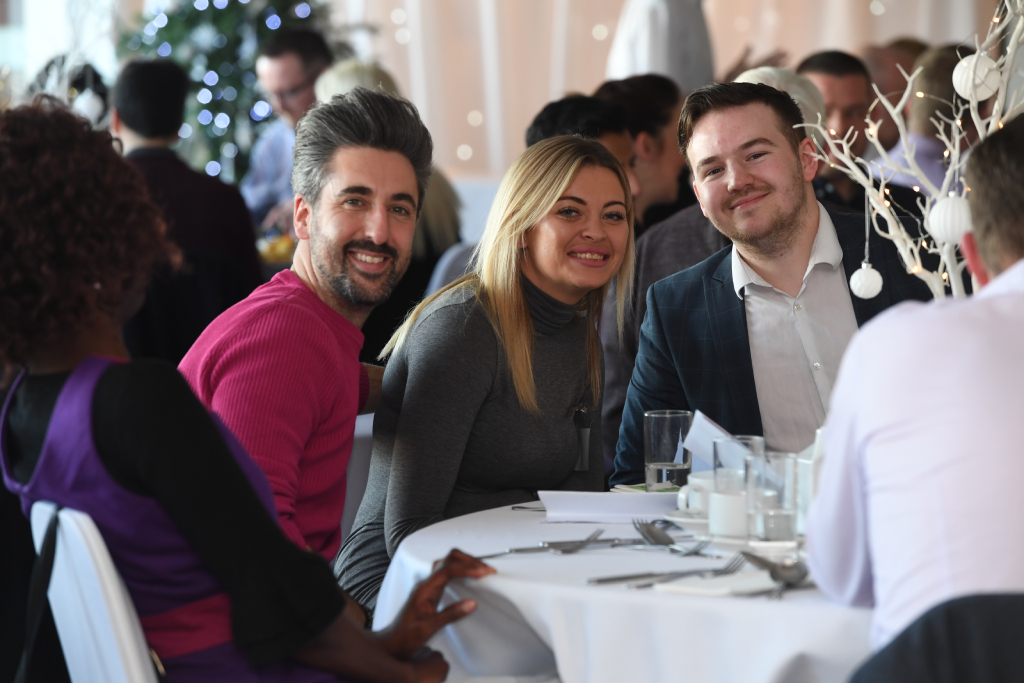 Nearly 100 businesses will have the chance to network at one of the highlights in Milton Keynes' annual networking calendar.
Milton Keynes Chamber and its sister chamber in Northamptonshire will host their annual Festive Charity Lunch at the Northampton Marriott from midday on Thursday, December 9.
With the help of Chamber members, the festive feast will also raise vital funds for the Chambers' Charities of the Year – Age UK Milton Keynes and Northampton Hope Centre.
Milton Keynes Chamber deputy chief executive Julie Maclennan said: "Our festive lunch is always a fantastic occasion and one of our most popular events of the year.
"We're looking forward to seeing lots of the area's best businesses networking at the lunch and to welcoming our Charities of the Year.
"The team at the Northampton Hope Centre work tirelessly to tackle poverty and homelessness whilst Age UK Milton Keynes has been improving the lives of older people in the area for more than 40 years.
"We know both of these charities are close to many of our members' hearts so we hope that lots of businesses will help us to help these fantastic causes by donating prizes to our charity raffle which will be drawn at the lunch."
All businesses in the area are welcome to donate a prize to the raffle. Donors are asked to email Milton Keynes Chamber director of business development Sunny Singh in advance at Sunny.singh@chambermk.co.uk to arrange prize collections.
The prizes will be on display during the event and all the donors will be publicly thanked.
The feast will feature a two-course meal, including a traditional turkey dinner. It is exclusive to Chamber members and tickets cost £25 plus VAT. Raffle tickets will be on sale at the event for £5 a strip.
To book tickets visit www.chambermk.co.uk/events or call 01908 733082.