Posted: 16/07/20 by Medical Detection Dogs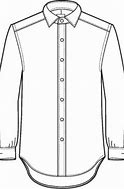 Would your business get shirty with Medical Detection Dogs please? They need your help with something a bit different…
For the next phase of their #COVID19 project, they need as many previously unworn button-up shirts as possible to train their dogs on. Ideally over 1000!
Do you have any unused or out of date stock? If so, they would help hugely with their training and they'd love you to get in touch at mailto:operations@medicaldetectiondogs.org.uk
Thank you for helping us ad-dress this!