Posted: 23/06/20 by Age UK Milton Keynes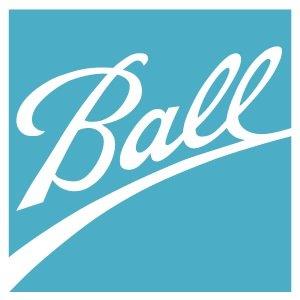 Ball say they are donating five million dollars to combat the impacts of Covid-19 in their communities around the world. Each region across the world has the flexibility to decide how best to use the funds to address Covid-19 related challenges in the most impactful ways possible.
Age UK Milton Keynes is thrilled that Milton Keynes-based Ball decided to donate £4,395.22 to their Covid-19 Emergency Appeal which will help older people living in Milton Keynes. Bert Thoma, Milton Keynes plant manager at Ball said: "Since being founded by the Ball brothers in 1880, commitment to the communities where we live and work has been an integral part of our culture at Ball. We're honoured to partner with Age UK Milton Keynes in times of need."
Laura Price, operations director at Age UK Milton Keynes says: "We are hugely grateful for this donation from Ball. Every penny will help make a difference to some of the most vulnerable people in our community. The coronavirus pandemic has hit older people particularly hard and managing during the lockdown has been a struggle for many who are having to 'shield'. It is thanks to the support of local businesses such as Ball that we have been able to provide practical and emotional support during the crisis."
Ball says their focus is to provide critical support for medical supplies, food security, small businesses and at-risk communities. "We are united in our commitment to supporting our communities worldwide throughout the ever-evolving Covid-19 health crisis. The communities where we live, work and play are an integral part of who we are and, during this time of great need, we are empowering our people on the ground in each community to create far-reaching, positive change and providing the funding to make that change a reality."
As a local independent charity, Age UK Milton Keynes says a huge thank you to them for their community spirit.