Posted: 08/10/20 by MK Lightning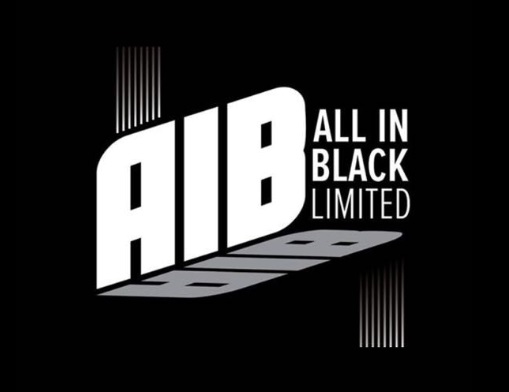 Welcome to the ALL IN BLACK MILTON KEYNES LIGHTNING (MKL) !
A huge welcome back, and in a new expanded role as their Official Team Partner and Title Sponsor - to All In Black as MK Lightning proudly introduce their new team name: All In Black Milton Keynes Lightning.
The team at All In Black have over 20 years of experience in the security industry and their head office is based in Milton Keynes. Their work focuses around three areas: security guarding, training provider for people and businesses, and security systems
MK Lightning are thrilled that All In Black are expanding and deepening their long-term relationship with the club. They will continue to provide event safety and security services and are a Platinum Partner of MKL. All In Black offers a range of guarding solutions to suit either long or short term projects anywhere in the UK and have shown tremendous responsiveness, adaptability and versatility to the ever changing world we live in today.
The management of All In Black have a vast working experience of the security, recruitment and training industries holding senior level positions. They combine civilian, police and military backgrounds giving them the expertise to advise their clients on the best course of action to protect their home/business, or indeed themselves. All staff at All In Black have ongoing training to meet the demands they face.
MKL are partnering with All In Black and this brings their experience into their planning for a safe return to play. MKL have actively engaged with them on event planning, Covid safety and risk management protocols to meet the needs of today's world. This will bring the safety and security needed to be confident that MKL are ready as a club to return to play in line with Government and EIHA requirements, and they're truly grateful for their support and expertise in this area.
Milton Keynes Ice Hockey Club CEO Claire Eason-Bassett told us what the role of Official Team Partner means to the club: "All In Black's experience is second to none. Over the past season, our first in the NIHL National League, our relationship became stronger and stronger, and we're delighted that we have deepened this, particularly in light of the uncertainty and change in the world around us today.
"Together with All In Black we know we have a rock solid partnership which allows us to share expertise and insight, and work together to give safe, secure environment. Their approach is critical to the matchnight experience – one of the best night's out in the region – through their considerate, professional and courteous interactions with fans."
Aaron Mills, managing director of All In Black is delighted to have deepened and further strengthened the partnership with MKL, saying: "In these difficult times I feel it is important that as a business we support local sports. We have been a sponsor as a family and business across the years with MKL and we're delighted to be given the opportunity to be the next title sponsor. We look forward to working closely with the MKL management team, to be ready for when the puck drops, welcoming everyone back to the rink in the safest way possible."
MKL are working closely with All In Black to progress their plans to return to the ice, but in the mean time, they're proud and excited to bring All In Black into their team name. Together they're stronger and safer - All In Black Milton Keynes Lightning.
If you'd like to find out more about All In Black, head over to their website at http://aib-security.co.uk