Posted: 09/07/19 by Beardow Adams Ltd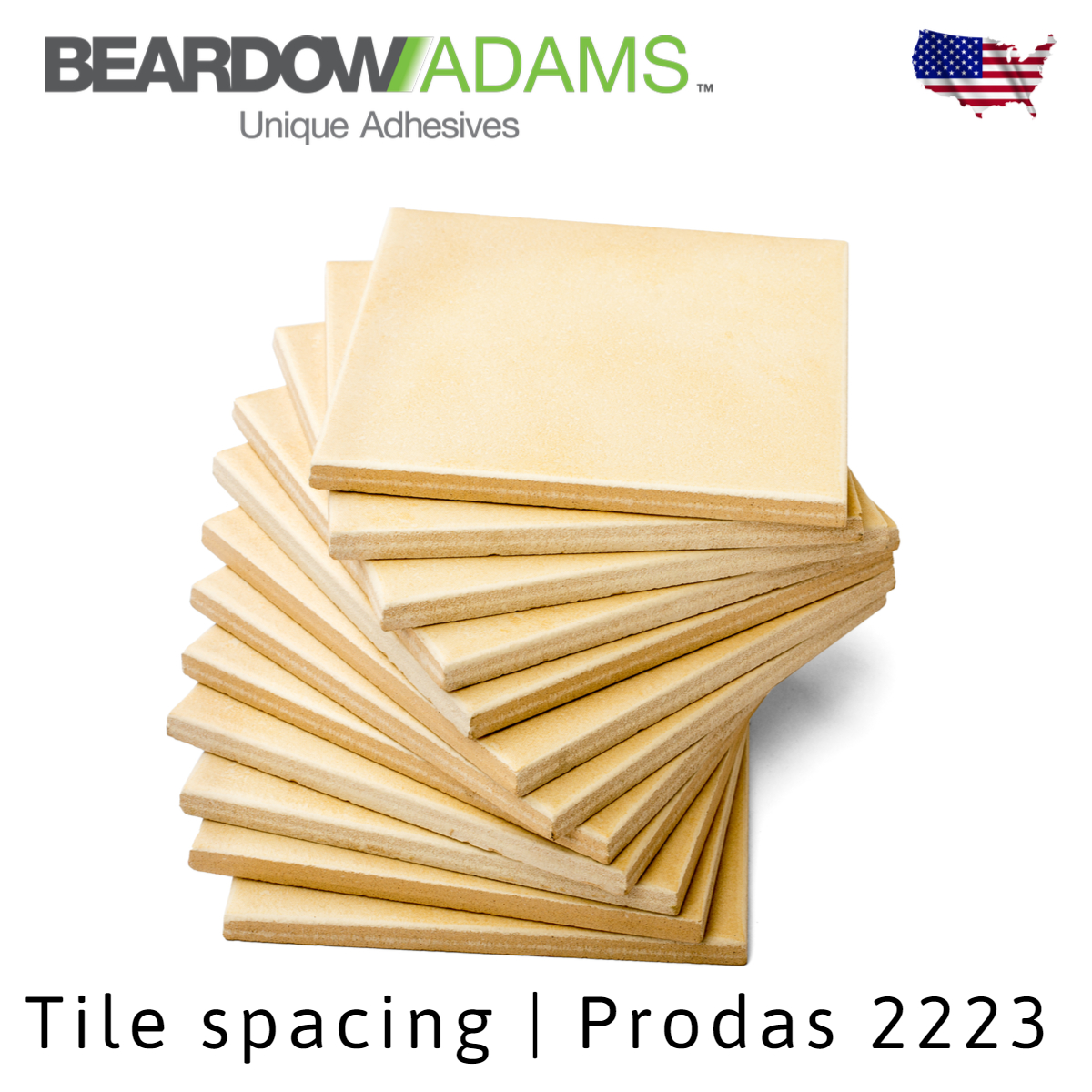 The Problem
Offering a wide range of floor, porcelain and ceramic tiles, including backsplash tiles and countertops for the American residential, commercial and public industries, Beardow Adams were approached by their client to resolve the adhesives issues they were facing. During colder months when tiles are cold, the adhesive they were using was peeling off, which was damaging the quality of the tiles. The primary requirement of an adhesive is its strength, and the client's current material was not conforming to their standards.
The Solution
With over 40 years' industry experience, Beardow Adams are well-placed to provide cutting-edge adheisves at affordable prices to their US and international customer base. Their client was searching for a stronger alternative which would not stain and contacted them to see how what options they could provide. Beardow Adams recommended the Prodas 2223, a solution created by their own team of chemical manufacturers, which offered their client a more suitable option. The Prodas 2223 provided an excellent bond to tile strength, removes easily when needed and does not stain tiles during application.
The Outcome
Beardow Adam's adhesive got the go-ahead from the client, and as of May 2019, one pallet every month will be sent to South US (increasing to two pallets per month when additional lines are installed), helping their client to achieve an even higher quality of standard. As the client was so impressed with their services, Beardow Adams have been gifted the opportunity to bid for more business within the company, specifically, box sealing as their current supplier is not meeting their high standards. They're really pleased with the outcome of this project and look forward to partnering with their client once more!