Posted: 10/01/19 by Business Finance Services Ltd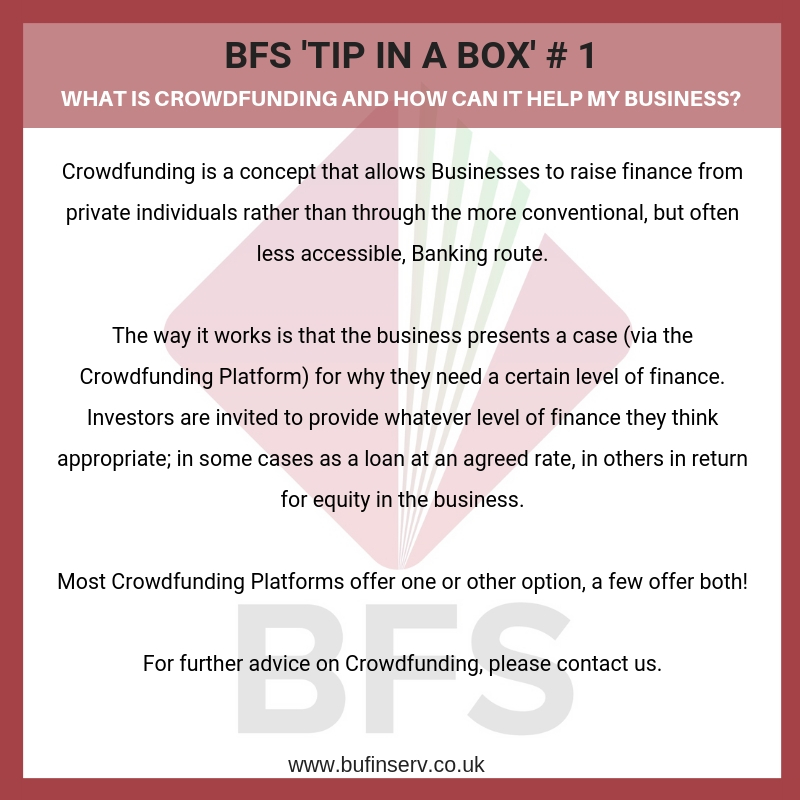 What is Crowdfunding and how can it help my business?
Crowdfunding is a concept that allows businesses to raise finance from private individuals rather than through the more conventional, but often less accessible, banking route.

The way it works is that the business presents a case (via the Crowdfunding Platform) for why they need a certain level of finance.
Investors are invited to provide whatever level of finance they think appropriate; in some cases as a loan at an agreed rate, in others in return for equity in the business. Most Crowdfunding platforms offer one or the other option, a few offer both!