Posted: 06/12/18 by SEMLEP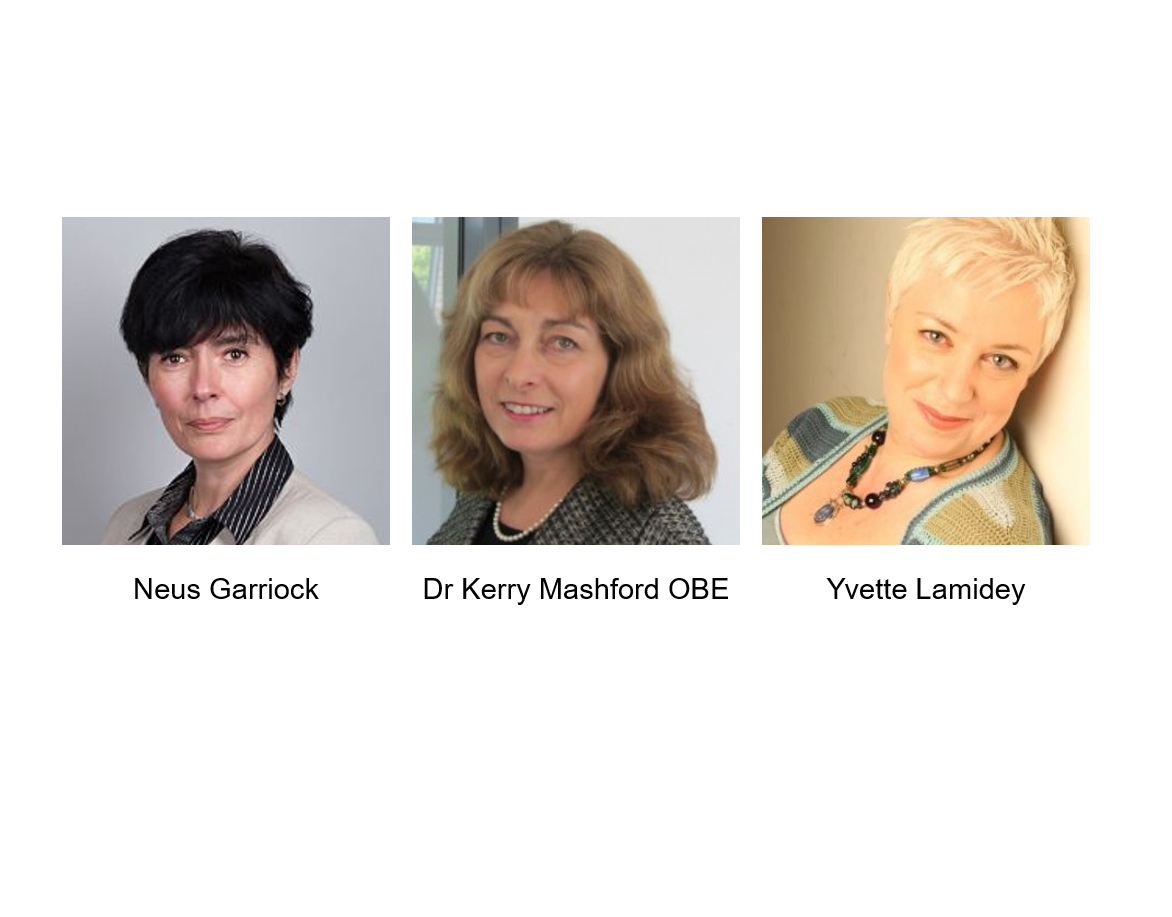 SEMLEP, the public-private body responsible for steering investment and economic growth for the area has confirmed three new women business leaders to join the Board.
Joining their first Board meeting in February 2019 will be energy and built environment consultant, chartered engineer and former chief executive of National Energy Foundation, Dr Kerry Mashford OBE; business growth and innovation consultant and Federation of Small Business-lead for Buckinghamshire, Yvette Lamidey; and Galliford Try's business development manager, Neus Garriock.
The appointments follow a competitive recruitment round to attract influential business leaders to steer investment and intervention in the region to improve productivity, promote more inclusive economies and act as champions for area's strong economic success.
Kerry, Yvette and Neus join with 19 other business and civic leaders from across the South East Midlands area.
Dr Kerry Mashford OBE, said: "Since SEMLEP came into being, the South East Midlands, previously at the intersection of three regions, has developed its own clear identity and has embraced a future of promise and great opportunities. This has always been a pioneering area, open to new ideas.
"Forging the SEMLEP area has strengthened our ability to work together to build great businesses, great places and fulfilled people, and to develop our position at the heart of the Oxford-Milton Keynes -Cambridge Arc.
"The future is ours to shape and SEMLEP is a key organisation to enable that. I am looking forward to working with my fellow Board members and the highly professional and committed team at SEMLEP to help our region flourish."
Commenting on her appointment, Yvette Lamidey said: "This is possibly the most exciting time to join the SEMLEP Board since its inception. There is so much happening in the South East Midlands over the coming years with many opportunities for business and people to grow, and the opportunity to develop a place that's really at the heart of England which supports a growing population in every aspect."
Earlier this year, the Government published conclusions of their review of Local Enterprise Partnerships. This outlined the future role, leadership, governance and accountability, and financial reporting of the national network of 38 business-led partnerships. From 2020, LEP Boards are required to have two-thirds membership from the private sector, with women making up one third of the whole Board. SEMLEP is working towards equal representation of the businesses and local communities by 2023.
Neus Garriock, said: "This is an exciting time to be joining SEMLEP and I am honoured to be selected to contribute to the strategic plans of such a forward-thinking, enterprising community. Having worked in the area for many years, I am aware of the great opportunities it presents us with for growth and prosperity, and I look forward to working with the rest of the SEMLEP Board and team to harness our potential."
Hilary Chipping, chief executive SEMLEP added: "SEMLEP is recognised by the Government as a well-performing LEP and we operate with the highest standards of accountability and transparency.
"This next year brings significant opportunities for our partnership which the Board has a crucial role in leading, including the publication of our Local Industrial Strategy, which will identify opportunities to work with businesses to enhance productivity in our area at the centre of the Oxford-Cambridge Arc."
To read all SEMLEP's Board biographies, please visit https://www.semlep.com/meet-our-board