Posted: 11/06/19 by Inspired Sales & Lettings Ltd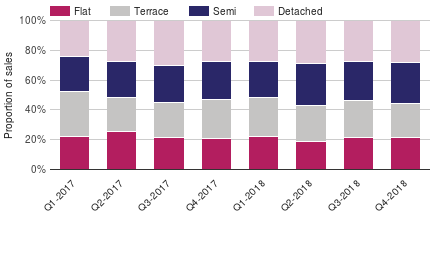 For this month's market update, Inspired Sales & Lettings Ltd decided to take a look at what percentage of total sales each house type accounts for each quarter.
Whilst it doesn't show the actual number of sales, it's very useful for seeing what each property type is contributing to the total level of transactions.
If you would like to know more on Milton Keynes housing market or receive a copy of our full monthly report, please contact the office on 01908 373580 or pop into the office at 181 Queensway, Bletchley, Milton Keynes, MK2 2DZ.