Posted: 11/07/18 by Intercounty Truck & Van Limited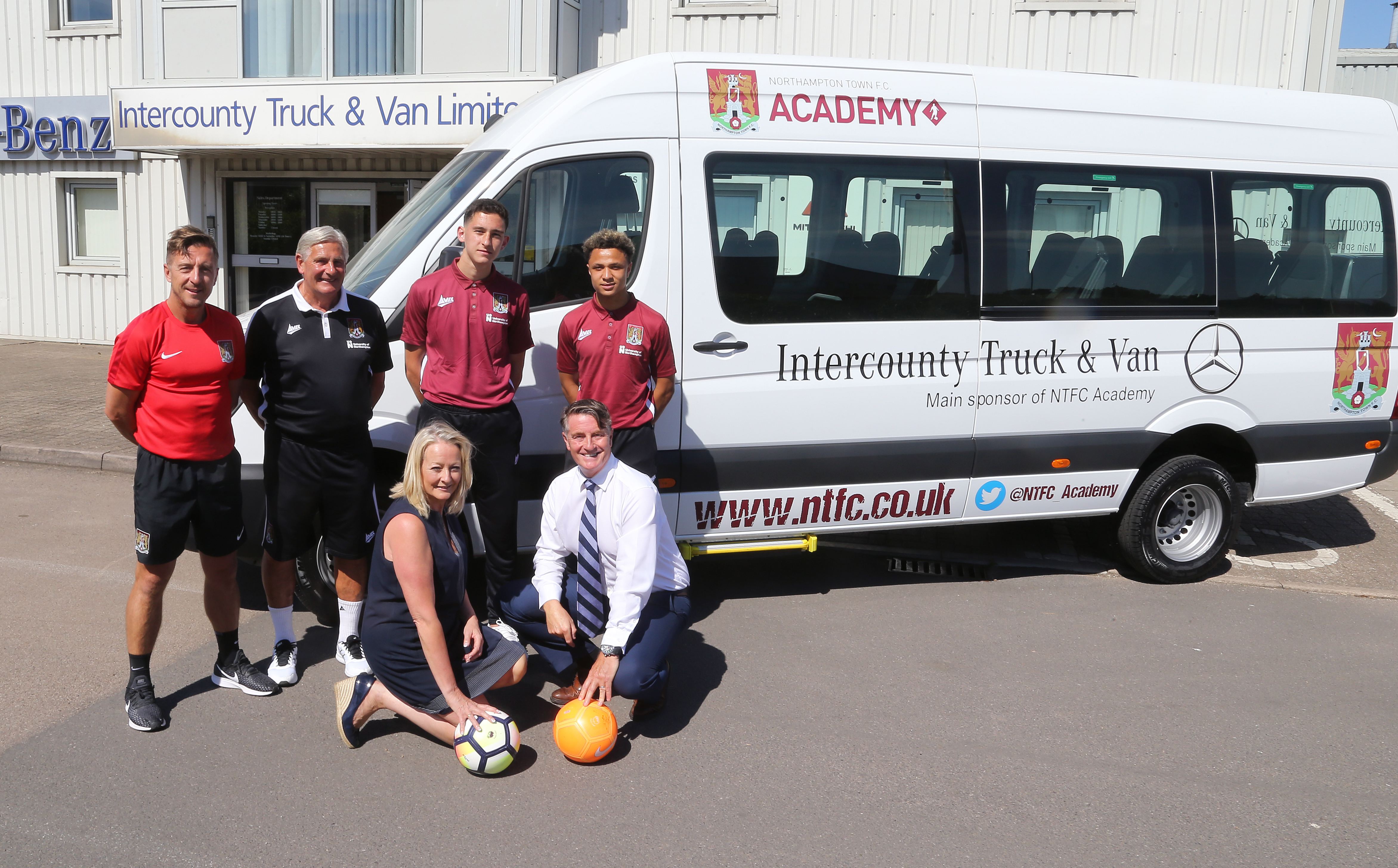 Northampton Town Academy have been boosted by the support of Intercounty Truck & Van who have provided a brand new Mercedes-Benz mini bus to help transport the club's academy players to and from matches, and training sessions this season.
The Mercedes Sprinter bus is part of a sponsorship deal link up between the club and Intercounty Truck & Van, based in Wellingborough. Intercounty Truck & Van have depots in Milton Keynes, Luton, Peterborough, Boston and Lincoln. Simon Elliott managing mirector of Intercounty said: "We are delighted to announce this sponsorship deal with Northampton Town Football Club, and believe that the future of football and the development of the Cobblers lies in the Academy. We are football fans and are looking forward to engagement into the new season."
Northampton Town Football Club commercial director Caroline Lucy was delighted to welcome such a prestigious brand to the club's stable of partners. "Intercounty Truck & Van are fantastic partners to welcome on board and it is great news that our young Academy players will be travelling in style this season, " she said.
Founded in 2003, Intercounty Truck & Van supply the sale, repair and maintenance of new and used Mercedes-Benz commercial vehicles. Financial services and packages are available to support vehicle hire and purchase, as well as use of after sale services.