Posted: 06/11/18 by Sheila Smith Sales and Events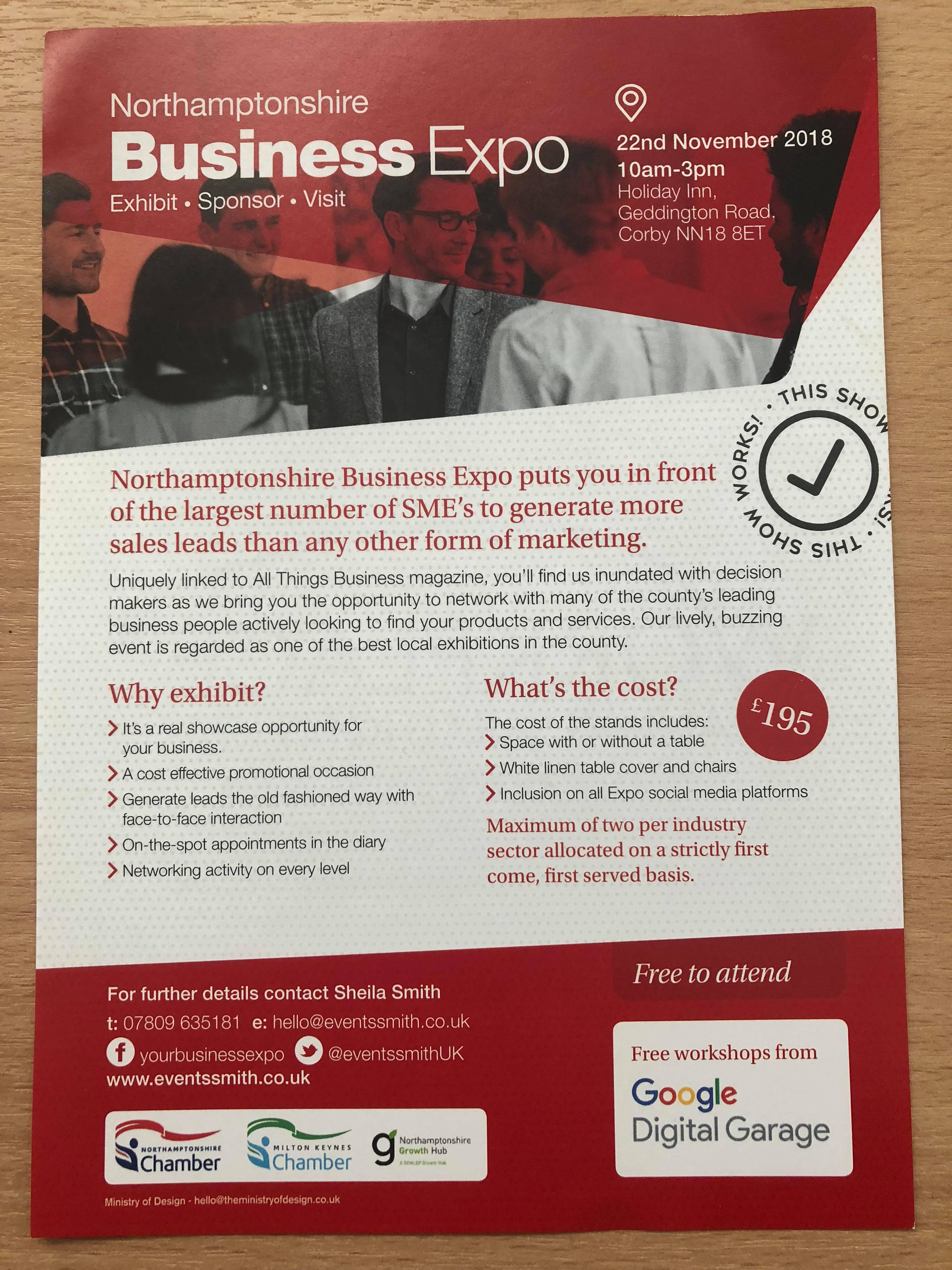 A popular business exhibition is taking place again at the Holiday Inn, Corby on Thursday 22nd November from 10am to 3pm.
The Northamptonshire Business Expo is free to attend and there will be more than 70 different businesses from around the county exhibiting their products and services, as well as two free workshops run by Google Digital Garage, which will cover Social Media Strategy and Writing for Social Media.
The event has been a running twice a year in Corby since 2016 and has grown from the Corby Business Expo featuring just 16 stands to a countywide fixture in the local business calendar attracting more than 1,000 visitors.
Founder and organiser, Sheila Smith of Sheila Smith Sales and Events, said: "What amazes me about these exhibitions is that every time I run one, it's bigger than the one before. Our last one in April had 73 exhibitors and the hotel had a footfall of 1,000 visitors that day – the highest the venue has ever had in one day!"
Confirmed exhibitors so far include Wilson Browne Solicitors, Northamptonshire Chamber of Commerce, All Things Business magazine, Kettering Park Hotel & Spa, Northamptonshire Growth Hub, Land Rover Experience, Institute of Directors, NatWest and many more.
Stands are still available and cost £195. For further information about the Northamptonshire Business Expo, or to book a stand space, visit https://www.eventssmith.co.uk.