Posted: 17/07/17 by MacIntyre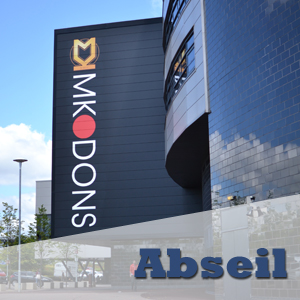 Are you ready for an exciting challenge all for a worthy cause?
Then join MacIntyre on 10th September to abseil off the iconic MK Dons Stadium with heights of 40 feet.
Bring friends and family along to cheer you and others on. The atmosphere will be fantastic and one you won't want to miss.
Event details
10 September 2017 – Sunday
10am – 3pm (You will be given a time slot when you register)
MK Dons Stadium, Grafton St, Bletchley, Milton Keynes, MK1 1ST
Registration Fee: £25
Minimum Sponsorship: £100
Once registered a member of the fundraising team will contact you to send you your fundraising pack, time slot, and more details of the day.
For more information, please contact us on: fund@macintyrecharity.org or call us on: 01908 230100.
You can find out more on: http://www.macintyrecharity.org/get-involved/events/mk-dons-stadium-abseil/