Posted: 06/08/19 by MK Snap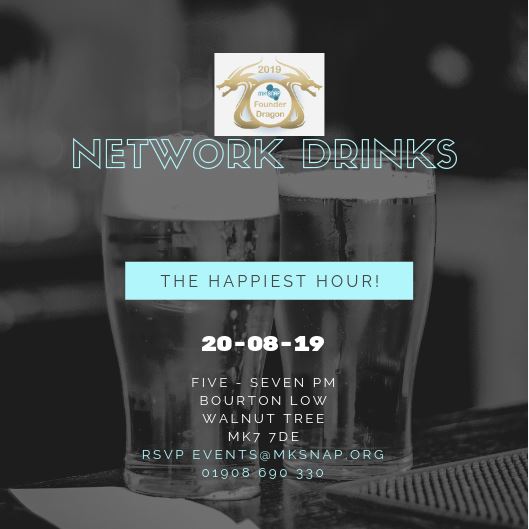 Join MK Snap! and like-minded people at this month's summer network event on Thursday 20th August. FREE to attend.
Enjoy Pimm's or Mimosa's on the decking in the SNAP garden, talk to partners of the charity and discuss the values of CSR.
If you haven't been to SNAP before, it's the perfect opportunity.
Please RSVP mailto:events@mksnap.org