Posted: 14/08/19 by Inspired Sales & Lettings Ltd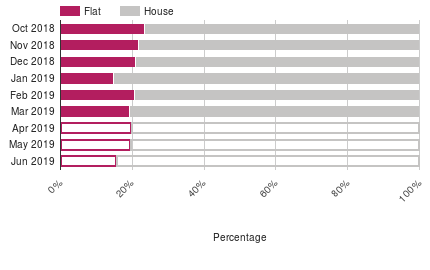 Have you ever wondered how many people buy flats in the local area as opposed to houses? Well wonder no longer, we've done the analysis. This is useful information for anyone with an interest in the local market as it affects the overall market dynamic.
If you would like to know more on Milton Keynes housing market or receive a copy of our full monthly report, please contact the office on 01908 373580 or pop into the office at 181 Queensway, Bletchley, Milton Keynes, MK2 2DZ.